Intel on Monday said that it was building a hardware security layer in its next-generation Core chips to prevent streaming movies from being copied.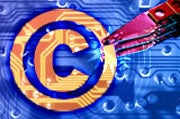 The chip feature, called Insider, includes an end-to-end protection layer and management feature to unlock high-definition movies from online streaming services, said Karen Regis, consumer Consumer Client Marketing Manager at Intel.
Insider is a part of Intel's enhanced graphics offerings in its next-generation Core processors, which will be officially released on Jan. 5, ahead of the Consumer Electronics Show in Las Vegas.
With Insider, users will get access to more 1080p high-definition streaming content, which is not yet mainstream on the Internet, Regis said. Movies with the 1080p high-definition — in which images are shown in a 1920 by 1080 pixel resolution — can also be found on Blu-ray discs.
Studios are also worried about pirating, which discourages them from making premium 1080p content available via streaming, Regis said. Insider provides a security blanket that could encourage more studios to make high-definition movies available, Regis said.
Intel has partnered with Warner Bros. Digital Distribution, which will make 300 high-definition titles available from its WB Shop or Best Buy's CinemaNow service. The movies can be played only on systems with the next-generation Core processors, Regis said.
The feature in time will trickle down to Intel's other consumer chip offerings, Regis said. Intel is also partnering with more studios and announcements will be made in the upcoming months.
Beyond Insider, the company is also building many new graphics technologies into the Core chips to speed up creation and rendering of video. Intel for the first time is building a graphics processor and CPU inside the same chip, which will improve application and graphics performance while consuming less power. The Core chips are based on a new microarchitecture code-named Sandy Bridge.
Intel is adding specialized hardware accelerators to quickly encode and decode video. The feature, called Quick Sync, allows users to transfer high-definition video into a format suitable for smartphones in a matter of seconds. The hardware accelerators are faster than software, which could take minutes to transfer video.
Intel is also upgrading its existing Wi-Di technology, which enables users to wirelessly transmit images and video from a PC to a high-definition TV. Users will now be able to stream 1080p content, an improvement from the previous 720p resolution. Users will also be able to stream protected movies from the Intel Insider feature, Regis said.
But the Core processors won't support DirectX 11, which makes graphics more realistic on PCs running Microsoft's Windows 7 OS. Intel is a step behind Advanced Micro Devices, whose upcoming Fusion chips include graphics processors that support DirectX 11.
"We have tested applications — we don't see a huge number of applications that use features in DirectX 11 today. We will have that capability built into our processor graphics before it's in the mainstream," Regis said.
In the consumer segment, DirectX 11 is more relevant to high-end gaming, where discrete graphics cards are heavily used, Regis said.
Intel will initially ship quad-core Core chips in January, followed by dual-core chips in February.