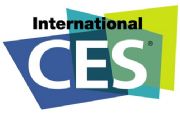 Here's a reality check as some electronics makers blurt out their Android tablet plans: Not every tablet revealed at the 2011 Consumer Electronics Show will be fit for consumption.
I say this not to rain on the parade of Android tablets that will line the halls of the Las Vegas Convention Center this week, but to arm you with a dose of skepticism as the flood of tablet coverage turns to white noise. Some tablets just won't make it.
Exhibit A: Toshiba's 10.1-inch Android tablet, detailed by the Associated Press on Monday, three days before CES actually begins. It looks decent on paper, with an Nvidia Tegra 2 processor, a tablet-friendly version of Android ("Honeycomb"), front- and -rear-facing cameras, USB ports, and an SD card slot.
The problem is that the Toshiba tablet will be thicker an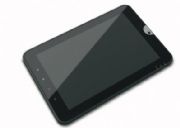 d heavier than the current-generation iPad, and it won't launch until late June. Not only will Apple likely have released a thinner, lighter, better iPad before then, but other companies are also likely to ready their own Android-based iPad rivals months before Toshiba's tablet becomes available. Chances are, some of them will be thinner, lighter, and better as well.
Of course, I have no idea whether Toshiba's tablet will be vaporware, but the early announcement — an attempt to stand out from the pack, no doubt — is a dangerous move. It's promising a product that may very well be outdated on arrival.
And Toshiba won't be alone; over the next week, you'll hear about Android tablets big and small from well-known brands and obscure manufacturers. You'll see a lot of the same hardware specs masked by custom software or user interfaces. But many of these tablets will be lost in the wave of competition, and manufacturers may be compelled to go back to the drawing board or scrap their plans entirely.
The race to make the best Android tablet is on, and they can't all be winners.