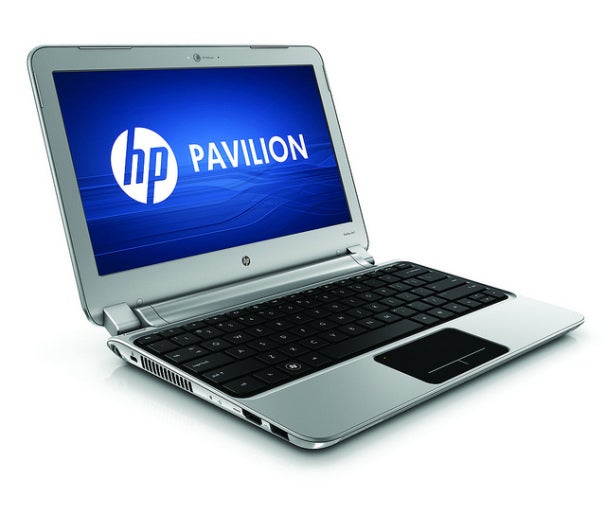 Hewlett-Packard on Tuesday announced a netbook with some cutting-edge mobile broadband and graphics technologies that could make it the most powerful netbook yet.
The lightweight Pavilion DM1 netbook comes with an 11.6-inch screen, and runs on Advanced Micro Devices' new Fusion processor, which bundles a graphics chip and CPU into a single piece of silicon.
"It's got the portability of a netbook, but it's got the performance of a notebook all wrapped up into one," said Cara Baez, concept product marketing manager at HP.
AMD's Fusion chip, which was also announced on Tuesday, will enable users to view full 1080p high-definition video, a capability not readily available in netbook-sized laptops. HP already offers netbooks with 1080p video capabilities, but they use a separate high-definition decoder, which drains battery life.
In Fusion chips, the graphics processor shares resources with the CPU on the same piece of silicon, which reduces the need for an extra graphics card or accelerator. The DM1 runs for a maximum of 10.5 hours with solid-state drive storage, and 9.5 hours on hard drive storage.
"If you are running a lot of… high-definition applications, that is going to eat down battery life," Baez said. "If you start at … ten-and-a-half hours, even if you eat down a couple of hours off of that, you're still looking at substantially long battery life."
This laptop will also connect to LTE (long-term evolution) mobile broadband networks, which offer faster data transfers than current 3G networks.
HP declined to name the LTE provider, but Verizon Wireless in early December rolled out its LTE network across 38 cities in the U.S. HP said it would announce more details about the LTE capabilities on January 6.
The laptop offers up to 750GB of hard drive storage and includes other components such as a webcam. It will be available worldwide on January 9, with prices starting at US$449 depending on configuration.
HP also upgraded the Envy 17 and Pavilion DV6 and DV7 laptops to include Intel's next-generation Core chips based on the Sandy Bridge architecture. There is a "performance bump" for the new laptops compared to their predecessors based on the previous generation of Core chips, Baez said.
The Intel chips integrate a graphics processor and CPU on a single piece of silicon, but the laptops will come with optional AMD Radeon 6000 graphics cards for more intense graphics tasks.
The DV6 and DV7 will be priced starting at $899.99 and $999.99 respectively. Pricing for the Envy 17 price was not immediately available.
See our CES 2011 topic center for more news from the show.