We admit it: When Seagate first introduced its GoFlex line of storage, we were skeptical. The connector was inelegant, and frankly, it seemed as if it was one company going off on its own tangent–even if it was a standard SATA connector. With today's news about the Universal Storage Module interface being backed by SATA-IO and the storage industry, however, suddenly Seagate appears poised to stand ahead of the pack.
The current 14mm thick (read, non-1TB capacity) GoFlex portable drives actually already match to the USM spec. Seagate says it was involved in the USM spec with SATA-IO, and the resulting concept could prove promising. Suddenly, Seagate's not a rogue, it's a visionary–and the GoFlex drives you buy today will work with the coming ecosystem of USM products.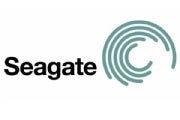 The company just announced its Certified GoFlex Storage System program, and showed off some concept products, including media player docks, set-top boxes, computers, and televisions. The companies showing products today included Antec, GIEC, Hi-Sense, Ionics and Thermaltake. Each will have a USM/GoFlex slot compatible with the Certified GoFlex Storage System.
The bigger story here goes beyond just Seagate, though. The USM spec being a spec means that we can expect a plethora of accessories to accompany hard drives–and these accessories will be compatible regardless of who manufactures the drive. So long as it has a USM connector, the portable external drive will work with the accessory. That's a tantalizing thought–and opens up a wealth of possiblities. My personal favorite dream: Combining a Tivo DVR box with a USM slot. Mmmmmm….I can imagine amassing archives of NCIS, Star Trek, and oh yes, gymnastics competitions.
Check out PCWorld's complete coverage of CES 2011.