Can a hard drive be thin? Absolutely.
Seagate Tuesday showcased its latest GoFlex drive, with a narrow profile—9mm thin profile, to be exact. The as-yet unnamed drive packs a 7mm hard drive with 320GB on a single platter, a rotation speed of 7200rpm, and a USB 3.0 connector. The drive is 38 percent slimmer than the 14mm standard GoFlex portable drives. The drive has a black, brushed aluminum chassis, and looks to be a fine complement for mobile devices like a tablet or thin-and-light notebook.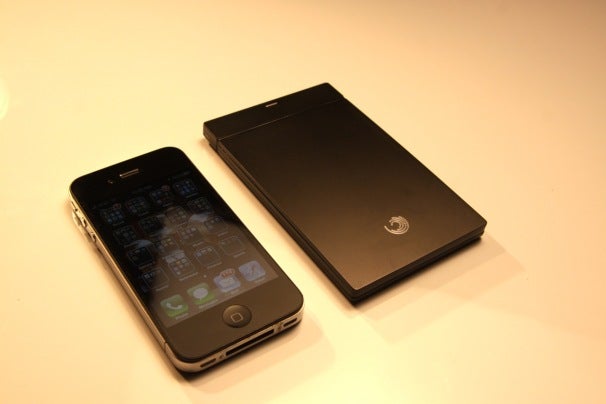 No pricing as yet, but Seagate says we can expect it to ship in spring 2011.
Check out PCWorld's compete coverage of CES 2011 .