Today, Microsoft announced upcoming support for System on a Chip (SoC) architecture in the next version of Windows, in collaboration with NVIDIA, Texas Instruments and Qualcomm. All three companies are working on ARM-based systems that will be able to run Windows with lower power requirements, while still being able to execute key features of the OS, such as accelerated graphics and media playback, USB support and printing.
According to Stephen Sinofsky, president of Microsoft's Windows and Windows Live division, Microsoft Office will also be making the move to SoC systems along with Windows. "Microsoft Office is an important part of customers' PC experience and ensuring it runs natively on ARM is a natural extension of our Windows commitment to SoC architectures," he said in a press release.
With this announcement, Microsoft seems to be gearing up for a major push into the tablet computing market. SoC architecture provides hardware manufacturers with a complete package (storage, RAM, and processor) while maintaining low power and form factor requirements, thus making it ideal for a device with a tablet form factor.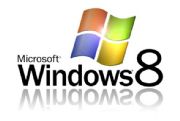 At this point, Microsoft has yet to announce a release date for Windows 8, so there's no telling when we'll get to see the resulting products yet.
Check out our complete coverage of CES 2011.