Keeping up with the all-in-one PC/multimedia package, Sony announced on Wednesday the latest upgrade to its popular line of touchscreen all-in-one VAIO PCs: the Sony VAIO L Series Touch HD PC/TV.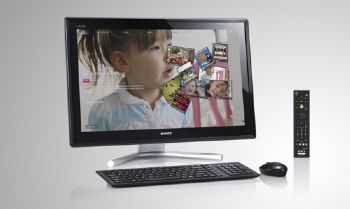 Designed to handle Internet, TV, and Blu-ray, the L series features a 24-inch multi-touch LCD screen and ships with a wireless keyboard, mouse, and remote control. What makes the L Series stand out is Sony's Edge Access technology to enhance the multi-touch experience through shortcuts placed around the black glass sections along the edge of the screen–you can flip quickly through web pages, zoom, and open and close windows through these touch shortcuts.
The L series has a built-in television with DVR for recording and playing back videos, with room to store up to 100 hours of HD content on its 2TB hard drive. You can also choose to record shows to Blu-ray Disc media. This model features two built-in speakers and Dolby Home Theater technology. If 24-inches is too small for your liking, you can hook the PC up to your own HDTV through its HDMI output connector.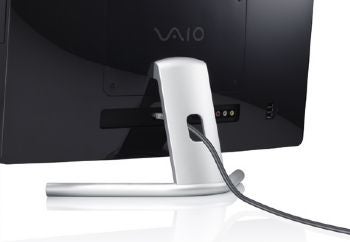 The Sony VAIO L Series HD PC/TV will be available on January 5 for pre-sale starting at around $1200.
For more up-to-the-minute blogs, stories, photos, slideshows, and video from the nation's largest consumer electronics show, check out PC World's complete coverage of CES 2011.