Barnes & Noble is taking the fight for color e-books to Apple's turf with the Nook Kids app for iPad.
More than 100 e-books are available for the kids-only app, including Are You My Mother?, Max & Ruby and The Snowy Day (titles which, at 28 years old, I either don't remember or never heard of). Two free books, Richard Scarry's Colors and Elephant's Child, are included with the iPad app and with the Nook Color e-reader. The illustrated books have a mild amount of interactivity in the form of enlargeable text and images.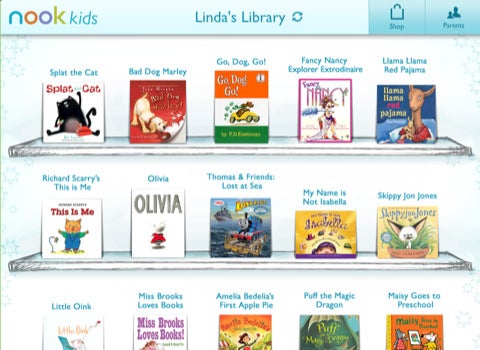 Parents will be able to filter appropriate books for their children through a password-protected menu. And in case Mommy isn't around to read bedtime stories, kids can listen to professionally-recorded audio versions instead.
The move comes a few weeks after Apple pumped up its own iBooks library with more than 100 color e-books. But while Apple is focusing on adults with cookbooks and photo collections, Barnes & Noble is cornering the children's market. The bookseller already uses children's books as a major selling point for the Nook color, and now it's bringing some of the features of its own e-reader, such as a separate library for kids and expandable images, to the iPad. Smart move.
For more up-to-the-minute blogs, stories, photos, slideshows, and video from the nation's largest consumer electronics show, check out PC World's complete coverage of CES 2011.