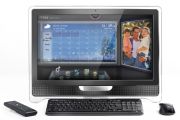 MSI has announced a pair of new Wind Top All-in-Ones for 2011: The 21.5-inch MSI Wind Top AE 2210, and the 23.6-inch AE 2410. Both models offer 1080p HD screens, and a pair of USB 3.0 ports equipped with MSI's Super Charger Technology — you can use one of the USB 3.0 ports to charge devices, without booting up the machine. But more importantly, both of the new All-in-Ones are equipped with Intel's new Sandy Bridge processors.
MSI's Wind Top All-in-Ones are regular guests on our Budget and Big-Screen charts, delivering spacious multitouch screens and solid performance at a good price. They're also among the first to field the latest innovative technology — the AE2420 3D was one of the first 3D All-in-Ones to hit the market. It isn't too surprising that they've jumped on the Sandy Bridge bandwagon so quickly, given the significant improvements we've noticed in our own tests.
All-in-Ones tend to rely on integrated graphics to maintain slim, energy efficient profiles. Great for aesthetics, but the end result has typically been lackluster general performance. MSI is banking on Intel's second generation integrated graphics to make the difference, specifically turning to the Intel Quick Sync and Clear Video HD technology to boost video editing and playback performance, inexpensively.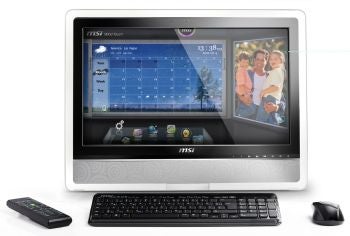 The AE2210 starts at $799, and the AE2410 starts at $899 — both models will start shipping in the first half of this year. I'll be checking both machines out in person very soon, so stay tuned!
Check out our complete coverage of CES 2011.