Sony launched a duo of thin laptops at the Consumer Electronics Show on Wednesday that offer a more affordable alternative to Apple's MacBook Air. The new Vaio S and Y portables start at $900 and $550, respectively. And although they cost less than Apple's ultra-slim Airs, which start at $1,000 (11-inch) and $1,300 (13-inch), they're a tad thicker and heavier too.
Vaio S Series
The S Series laptop has a 13.3-inch LED backlit display and a magnesium shell. It weighs 4.4 pounds— 1.5 pounds heavier than the 13-inch MacBook Air—and has a 1-inch profile. The 13-inch Air is 0.76 inches thick.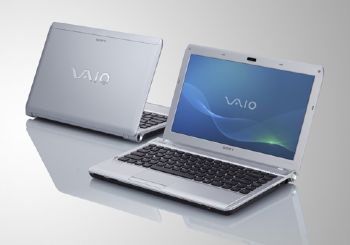 The Vaio S includes Intel Wireless Display for streaming content to an HDTV. There's also an HDMI port, but the HDMI cable is sold separately.
Sony's G-Sensor shock protection helps guard the hard drive against daily bumps and thumps, and the laptop's standard battery provides up to 5 hours of battery life. An optional large-capacity battery boosts battery time to 7.5 hours, Sony says.
The Vaio S includes stereo Bluetooth for streaming audio to compatible devices, including speakers and headphones. The laptop is available today for pre-sale at Sony's site and select retailers.
VAIO Y Series
The Y Series laptop features an 11.6-inch LED display and a "thin profile," according to Sony. It's powered by AMD's new low-power E Series processor, and has up to 4GB of RAM.
The mini-portable includes an HDMI port, stereo Bluetooth, and an integrated camera and microphone. It provides "incredibly long" battery life, Sony says, although the exact duration wasn't divulged in the media release.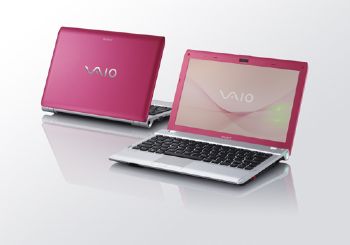 The Y Series will be available next month at Sony's site and at various retailers.
For more up-to-the-minute blogs, stories, photos, slideshows, and video from the nation's largest consumer electronics show, check out PC World's complete coverage of CES 2011.