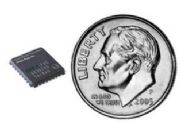 The move toward smarter power supplies took a step forward as Green Plug announced its Green Power Processor on Wednesday at CES. The system-on-chip technology is built to enable devices and power adapters to talk to each other.
The company hopes its creation will eliminate the need for much of the world's 2.2 billion "dumb," bulky analog power supplies, leading to electronics that waste less energy.
If adopted on a wide scale by electronics makers, the processor ideally would help end users to reduce their energy bills without having to think hard about power consumption. Dormant devices would relax their demand from the electrical grid or shut down automatically, thanks to intelligent power supplies. Imagine if you no longer had to shut down desktops, printers, and copiers manually when you leave the office.
And DC power hubs with the new chip would be able to keep multiple devices with a variety of power requirements running at the same time.
"With the development and introduction of the Green Plug Green Power Processor, chip makers and power supply manufacturers now have the technology they need to undertake the transition from clunky black bricks and wall warts to sleek, efficient digital power adapter architectures," said Green Plug CEO Frank Paniagua, in a press release.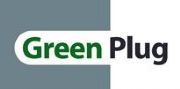 The Green Power Processor is set for release in the second quarter.
Green Plug has also developed the GreenTalk protocol, Green Load Processor, and GreenWire technology for more-efficient power adapters.
Check out our complete coverage of CES 2011.