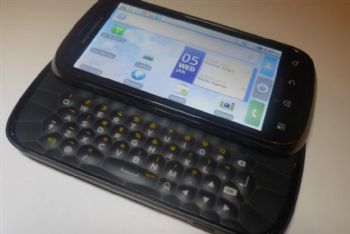 Motorola rolled out the first LTE 4G phone at CES today. The landmark device, called the Motorola Droid Bionic, will run on Verizon's new LTE network, which is turned on in 39 cities now and will spread rapidly during 2011. The phone, the Droid Bionic, is a largish black Android-powered smartphone that sports dual processors and a beautiful 4.3 inch HD display.
Of course the key feature that makes all the others run faster and look better is the 4G LTE radio built into the device. Verizon says its new LTE network can pump out download speeds of between 5 and 12 mbps, and upload speeds of between 2 and 5 mbps. This will make video run smoothly, files upload quickly, and videoconferencing and online gaming run reasonably well.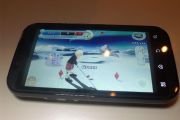 The peer-to-peer gaming apps and HD video apps in particular looked stunning on the Bionic's screen during my brief hands-on at the Motorola press event today. Both gaming and video looked bright, right in color and depth. These apps were running with the phone connected to a Wi-Fi network, so it remains to be seen how these apps will work in the wild when the phone is connected on Verizon's 4G network. The Skype videoconferencing app also worked well on Wi-Fi, and features a small window the screen showing what the person on the other end is seeing.
Also impressive: The Bionic has an HDMI out on the side, which enables the user to connect the device to their HD televisions to view all the HD content happening on the phone, like video, gaming or video conferencing in full 1080p.
Other key features of the Bionic include:
512 MB RAM
Adobe Flash Player and HTML5 support
Front-facing VGA camera and See What I See video feature
Rear-facing 8-megapixel camera for still and video
The Bionic becomes available in early second quarter from Verizon, and no price has been set as of yet.
Related Slideshow: It's Tablet-Palooza at CES 2011