Microsoft took advantage of the spotlight at CES to show off some of the capabilities of the next-generation Windows 8 operating system, and reveal that the flagship OS will break the x86 shackles and run on ARM architecture platforms–like tablets–as well. There is still a long and winding road ahead, though, before you will have Windows 8 running on a tablet.
The line between traditional PCs and mobile computing platforms continues to blur and converge. Smartphones and tablets are now getting dual-core processors and other performance and capability enhancements that enable them to fulfill many of the roles and functions expected of a PC.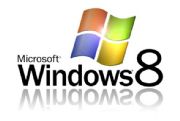 Microsoft and Intel are both guilty of some degree of arrogance when it comes to mobile platforms. Their virtual monopoly of the PC hardware and operating system markets gave them a sense of invulnerability and blinded them to the mobile revolution that is taking place all around them. Now that smartphones and tablets have demonstrated they are more than a niche fad, the two tech giants are playing catch up.
While Intel scrambles to build chips and architectures for mobile devices in an attempt to challenge ARM's dominance in that arena, Microsoft is hedging its bets by expanding the hardware platforms the Windows 8 operating system can run on to include ARM-based architectures.
In Video: Balmer Shows Windows on ARM Processors
What does it mean for you? Well, nothing in the immediate future. Windows 8 is probably at least 12 months–possibly 18 or more–away. Showing off concepts at CES is good for capturing attention and creating interest, but you still have a long wait ahead before Windows 8 will be on the market at all–much less running on a touchscreen tablet.
Once Windows 8 is available, what will it mean for you? The answer to that question is a little less predictable. Compared with other operating systems such as the various flavors of Linux, or even Mac OS X, Windows is somewhat of a resource hog. An operating system that is used to having the massive processing power, RAM, and storage capacity of desktop and laptop PCs may feel a tad constrained on an ARM device.
However, Windows manages to perform adequately–if not admirably–on a variety of seemingly underpowered netbooks, so there is some hope. There is also the fact that ARM processors and architecture are designed with smaller mobile devices and low power consumption in mind, so if any of the resources issues of Windows are actually a function of the x86 architecture, perhaps they can be overcome.
That said, I still feel like there is a culture shift from desktop PC to mobile computing that Microsoft may not yet grasp. There is a reason that iPads don't run Mac OS X, or that Android smartphones don't just run full-blown versions of Linux. Porting Windows 8 to be compatible with ARM opens up new horizons for the flagship OS, but Microsoft's future on mobile platforms would be better served by expanding the capabilities of Windows Phone 7, and rebranding it to remove the word "phone" so it can be Microsoft's mobile platform for tablets, as well as smartphones.