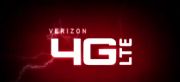 Verizon is rolling out a bunch of devices to connect to its new, fast 4G LTE network, and one of them is a mobile hotspot from Samsung. Verizon is already selling two LTE modem cards, but has announced here at CES two LTE phones, an LTE tablet along with the Samsung LTE mobile hotspot.
The Samsung hotspot is dual-mode, meaning that it will connect to the LTE network if possible, then fail over to the Verizon 3G network when no LTE signal is available. The device catches one of these signal types, then forms a little Wi-Fi network that can connect up to five Wi-Fi capable devices, such as laptops, tablets, e-readers, or gaming devices.
When LTE service is available, those devices will connect at high speeds–ten times faster than 3G speeds, Verizon says. Verizon is telling customers to expect download speeds of between 5 and 12 megabits per second (mbps), and upload speeds between 2 and 5 mbps. I have seen the Verizon laptop modems hit download speeds of 14 mbps, so these estimates seem legitimate.
All major wireless carriers are selling some sort of mobile hotspot device, but only Sprint and Verizon true 4G-capable hotspots.
Verizon's 4G LTE network launched in 39 cities in December 2010, and will likely expand to more markets rapidly in 2011.
Pricing and availability of the Samsung LTE Mobile Hotspot are still TBA, but the device will likely become available through Verizon in the first half of this year.
Check out our complete coverage of CES 2011.