Value-cell service Cricket is getting into the music cloud game with its new Muve Music program, which Cricket says will allow unlimited music as part of a wireless rate plan. Starting with the new Samsung Suede (SCH-r710), Muve Music will be bundled into the already low Cricket service plan–a deal which may be the first of its kind.
Muve Music is supported by four major record labels and has unlimited full song downloads, ringtones, and ringback tones through the phone, without download fees or impacting your data plan through continuous streaming. The 3G Cricket service already has unlimited voice, text, and data.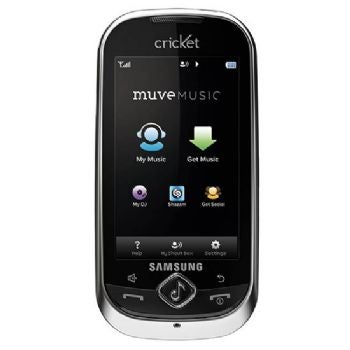 More carrier/music packages will be happening in the future as Pandora, Rdio, and other cloud music providers partner with device manufacturers, especially if the Muve Music deal drives more people to Cricket.
The price will be $55 per month, and will be available exclusively on the Samsung Suede starting in January.
For more up-to-the-minute blogs, stories, photos, slideshows, and video from the nation's largest consumer electronics show, check out PC World's complete coverage of CES 2011.