It was exciting news back in September when Broadcom unveiled brcm80211, the fully open and Linux-compatible driver for several of its 802.11n wireless chipsets. Now, however, it looks like the company will soon make what promises to be an even bigger announcement.
Specifically, in a move that will be officially announced on Monday, the company has taken its Linux support to the next level by joining the Linux Foundation, with plans to extend its open development and collaboration with the Linux community.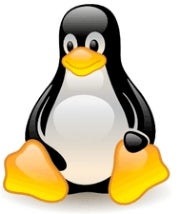 Broadcom will continue to work on the Linux Driver Project, and it will also participate in The Linux Foundation Collaboration Summit, enabling it to work directly with community developers as well as other industry players and suppliers.
"There is no question: Linux has become a major platform for communications devices and technologies," said Michael Hurlston, senior vice president and general manager for Broadcom's WLAN line of business. "Our decision to open source the drivers for Broadcom's 802.11 chipsets is in response to our growing base of customers using Linux and is the first of what we expect to be many open development success stories."
Problem Solved
Historically, wireless networking has been a sticking point for some Linux users, including those with netbooks and laptops incorporating Broadcom chipsets, which typically have used proprietary drivers that don't work with the free and open source operating system.
Competing vendors such as Atheros and Intel began supporting Linux natively sooner than Broadcom did, so the company's move last fall was met with resounding applause.
Since the release of that new open driver, it has been integrated into the recent Linux kernel release 2.6.37, where it can be actively improved upon by the entire Linux community. It was also included in Ubuntu 10.10, or Maverick Meerkat, last fall.
Moving forward, Linux users of hardware with Broadcom chips will no longer have to give wireless another thought.
A Rapidly Growing Roster
Now, by joining the Linux Foundation, Broadcom is clearly signaling its intent to continue such efforts in the long term–a particularly exciting prospect given its portfolio of semiconductors for wired and wireless communications.
The addition of Broadcom, in fact, is one of many important additions to the Linux Foundation in recent months. Perhaps most notably, China Mobile joined the group in November, followed by Huawei and Mentor Graphics in December, for example.
IP management company Protecode and Timesys both joined this week, and Cybercom and GoAhead will join Broadcom in announcing their own membership next week.
As I noted back in September, it's all a testament to the growing power of Linux as a market force. Businesses are turning to it in increasing numbers, and so are individuals. It's great to see companies like Broadcom recognize that this is a significant market that can no longer be ignored.
Follow Katherine Noyes on Twitter: @Noyesk.