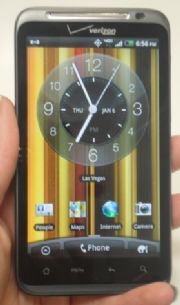 Probably the worst-kept secret phone of CES, the HTC Thunderbolt is finally official on Verizon's 4G LTE network. I got a chance to play with the HTC Thunderbolt on the showfloor and for a bit longer at an HTC gathering at In-and-Out (yes, that In-and-Out). There have been an overwhelming number of exciting phones at CES, but the Thunderbolt is one of my favorites.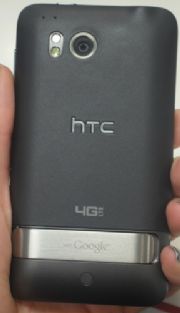 Similar in design to the HTC EVO 4G, the monsterous Thunderbolt sports a 4.3-inch Super LCD display, a front-facing video camera and yes, even a kickstand. It feels really well-constructed and solid in hand while maintaining the slick aesthetic we've come to expect of HTC phones. It also has an 8-megapixel camera, which took pretty clean pictures in the bright lights of the Las Vegas In-and-Out.
Running HTC Sense over Android 2.2, the Thunderbolt also incorporates Skype video chat into the HTC Sense interface. The Thunderbolt has 8GB of on-board storage with a 768 RAM Memory card and comes preinstalled with 32 GB microSD. So basically, this thing is a multimedia powerhouse.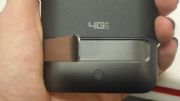 Verizon 4G LTE is blazing in Vegas; media-rich pages loaded in just a few seconds. Overall, performance is quite good on the phone. The Thunderbolt isn't a dual-core beast like the LG Optimus 2x or the Motorola Droid Bionic, but the 1GHz Snapdragon processor got the job done.
We're anxious to get the Thunderbolt in our offices for full testing and a full rated review, so stay tuned!
Check out our complete coverage of CES 2011.