It's been an interesting week watching all the many products coming out of this year's CES, with all their shiny new features and innovative appeal.
It's hard not to be impressed by the sheer inventiveness of this industry, and all the ways it finds to satisfy human needs.
Exciting as this year's debuts have been, however, I can't help but think ahead with fresh hopes for next year–hopes for a bigger presence for open-source software, specifically, beyond just today's ubiquitous Android.
To be sure, we did see plenty of Android innovations in the smartphone and tablet realms, in particular–more, in fact, than I've been able to keep track of. But Android is only partly open, of course, and–as it was recently noted–most Android tablet devices fail miserably at complying with the GNU Public License.
Glad as I am for its success, it's only partially open, and there are many other compelling alternatives that deserve attention too.
What would I like to see at next year's CES? Here are just a few of my dreams:
1. Ubuntu, Front and Center
Canonical's Ubuntu Linux distribution did make an appearance at CES on a series of ARM-powered laptops debuted by Chinese firm Nufront, but as far as I can tell, that's been pretty much the extent of its presence there
Given its rapidly growing popularity, however, there is no reason it shouldn't take center stage. It's free, it's excellent, and it's innovating many new features of its own.
I'd like to see Ubuntu featured prominently both as a stand-alone operating system on laptops, notebooks and tablets, and I'd also like to see it offered routinely as a dual-boot option.
Certain software monoliths would fight this tooth and nail, of course, but the open-source operating system is now more than ready for the consumer masses. Why else, after all, would the masses rush to put it onto every new device, including Google's Cr-48 and the Nook Color?
Ubuntu is ready, and hardware manufacturers need to recognize that fact in the wares they demonstrate at CES next year.
2. Linux-Friendly Technologies
Broadcom on Monday will announce that it has joined the Linux Foundation, citing the growing numbers of customers that use the open-source operating system.
"There is no question: Linux has become a major platform for communications devices and technologies," said Michael Hurlston, senior vice president and general manager for Broadcom's WLAN line of business. "Our decision to open source the drivers for Broadcom's 802.11 chipsets is in response to our growing base of customers using Linux and is the first of what we expect to be many open development success stories."
With this move, hardware makers everywhere should be seeing the writing on the wall: Linux users are now too numerous to ignore. Even if the technologies themselves are not based on Linux, it's time for all hardware, software and services to be made Linux-friendly through the necessary drivers and other support.
Netflix, I hope you're listening!
3. Small, Cheap Devices
Tablets were clearly all the rage this year, but prices are still pretty high. With open-source software and low-power ARM, there's no reason they can't be more affordable and accessible to all.
In fact, I expect to see ARM used in an increasingly wide variety of devices, mobile and otherwise. We have enough pricey "i-gadgets;" now we need more small, cheap options for the rest of the world.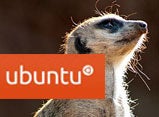 4. Alternative Energies
Next year, I'd like to see solar and other alternative energy options incorporated into more consumer devices so that we can all be less dependent on the grid. Mobile computing is now such a big part of life around the globe that such features need to be standard.
5. Open-Source Enterprises
Open-source software is often free, but it can also provide a nice business for companies willing to provide paid support. Just look at Red Hat.
I'd like to see more businesses emerge around key pieces of open-source software and display their wares at CES, providing consumers with more options than just the usual "Thing 7." LibreOffice, in fact, could soon be a great basis for such innovation.
It was an impressive CES this year, but I expect openness to be a bigger factor next year. Here's hoping at least some of these dreams come true.
Check out our complete coverage of CES 2011.
Follow Katherine Noyes on Twitter: @Noyesk.