Prior to CES, there were only a handful of phones with front-facing cameras: the iPhone 4, the EVO 4G and the T-Mobile myTouch 4G to name a few. This year's CES was all about 4G, for sure, but video chat is definitely one of the apps carriers love to use as an example of how great the next generation of data speeds is.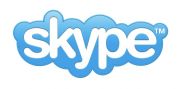 The majority of new phones we saw (all of which were touting the 4G moniker) sport front-facing cameras in addition to the standard back-facing camera. Many of the phones I got my hands-on had some sort of video chatting software pre-installed such as Skype or Qik (which actually got bought by Skype this week!). In fact, the HTC Thunderbolt has Skype integrated into its HTC Sense interface.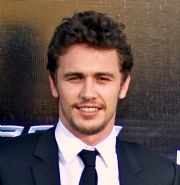 I have a phone with a front-facing camera, but I never use it. Let's face it: It is incredibly awkward to video chat on your phone. And honestly, you look pretty silly holding that phone up to your face. You're just asking to fall into a manhole if you're chatting and walking. At least when you text and walk, you can look away. If you look away while you're video chatting, your buddy is going to think you're pretty rude or refusing eye contact because you're lying. Also-and maybe this is a bit shallow-nobody looks good through a 1.3-megapixel camera. Not even James Franco–not that I've ever videochatted with him.
But seriously, it just seems a bit impractical. I video chat with my East Coast friends all the time on my laptop and I love it. I'm comfortable, nobody can hear my conversation (beside my cat) and I can balance my laptop on my lap and not hold it in front of my face.
Plus, the addition of a front-facing camera takes away from valuable display real estate. I want more display and less bezel, gosh darn it! Video chatting-at least on my Android phone-is a major drain on battery life as well.
I spoke with some other mobile bloggers and journalists and they felt the same. We wondered: Is videochatting practical? Or is it just yet another trendy spec that will eventually go away? Would you buy a phone just because it has a front-facing camera?
Check out PCWorld's complete coverage of CES 2011.