CES 2011 saw the announcement of lots of Android tablets, gobs of 3D HDTVs, cameras galore, and smartphones coming out the wazoo. All that stuff is great, but that's not really what GeekTech is all about. No. We want the Geek. We want the weird tech, the awesome tech, the stuff that pushes the limits. And luckily for us, there was plenty on show this year in Vegas. Submitted for your approval and enjoyment, here are some of the geekiest finds from CES 2011.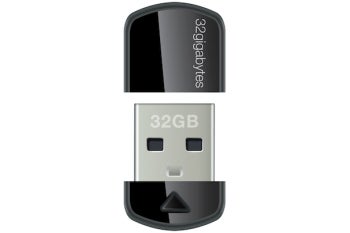 These little guys may be small in stature, but they are huge in storage. With capacities as high as 128GB, the new Lexar flash drives are both adorable and functional. For the paranoid out there, the drives also support 128-bit AES, so your super secret files won't be out in the wild should you lose the drive. Learn more…
Winner of Lenovo's "What's Your Idea Of Fun?" campaign, this chilling case mod makes your PC look cool. The case is liquid acyclic, giving the illusion that the machine was left in the freezer a bit too long. Coupled with a few LEDs and presto, the PC was ready for the spotlight at CES. Learn more…
On show at CES 2011 was iBuyPower's ridiculously awesome (or awesomely ridiculous–take your pick) Erebus desktop PC. This monster comes overclocked at 4.4GHz, and thanks to a slightly ridiculous cooling system, it can be overclocked further still. It's enough to excite any geek. We expect to get our paws on the Erebus sometime in February so look for our review of it then. Learn more…
ThinkGeek has done it again–their new Joystick-IT Arcade Stick will hopefully help iPad gamers everywhere in racking up high(er) scores. Just stick it on your iPad and play the your favorite game (though I don't think it'd be much help in Angry Birds or Fruit Ninja). Joystick not hardcore enough for you? You can always turn your laptop into an arcade cabinet:
The Razer switchblade is an attempt to bring handheld PC gaming to the masses. It features a 7-inch screen, an as-yet-unreleased Intel Atom processor, capacitive multitouch screen, a 128GB SSD, 3G and Wi-Fi networking, and USB 3.0. That's a lot of stuff packed into such a small package. It's hard to tell if the Switchblade will catch on, but you can't fault Razer for trying. Learn more…
It's a computer that serves up beer. Yep, that pretty much sums it up. Learn more…
Love everything Android? Do you have actions figures, clothes, and even tattoos of the little green robot? Well, get your wallet out and start waiting in line for the Nox Admiral headphones. These babies run on Android, with a small touchscreen on the side that can control the volume. I'll pose the question again: what haven't they put Android on? Learn more…
We at GeekTech have a soft spot for robots. Sure some of them don't need us anymore, but there's something endearing about dancing droids. Dancing vacuum robots are no exception. These Mint vacuum robots, demonstrated at the Showstoppers event during CES 2011, do a synchronized dance routine to Boom Boom Pow by The Black-Eyed Peas.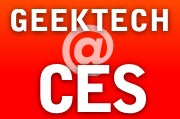 Got something else to suggest? Leave a comment! And check out PCWorld's complete coverage of CES 2011.
Follow GeekTech on Twitter or Facebook , or subscribe to our RSS feed .