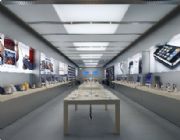 Apple will scrap a 10 percent restocking fees for customers returning products to its retail stores, according to Internet reports. The policy, expected to take effect Tuesday January 11, coincides with an event from Verizon, when it is widely speculated that the Verizon iPhone will be launched.
Currently Apple's store policy is to automatically charge 10 percent of a product's retail price, known as a restocking fee, when you chose to return a previously opened product. The amount is charged as a fee for Apple to refund the customer and restock the merchandise.
9 To 5 Mac reports that from Tuesday, January 11, Apple will cease the restocking fee practice from its retail chain. The 14-day return period will still apply, but if you want to upgrade one of the products you bought within a few days of purchases, you won't have to pay an additional 10 percent of its price. Apple has not commented officially on this matter, but Engadget claims to have confirmed this information with its own sources as well.
(Photo Credit: Photo: CC Steve Rhodes)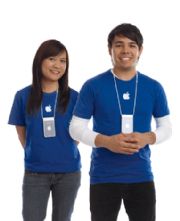 Without official word from Apple regarding the scrapping of restocking fees, it is unclear whether the new policy would apply to all of its products or just a certain product, namely the Verizon-compatible iPhone. On the same day the restocking fees are set to go, Verizon is holding an event where it is expected to unveil Apple's version of the iPhone that will run on the carrier's CDMA network. For the past three years, the iPhone has been exclusive to AT&T and GSM technology.
Why would Apple scrap restocking fees ahead of a Verizon iPhone? Electronista speculates the company is willing to give another chance to frustrated iPhone 4 customers who just bought into AT&T but wanted to choose Verizon instead. Apple and Verizon are said to have prepared for an exodus of AT&T iPhone customers, with up to six million CDMA iPhones in manufacturing.
Follow Daniel Ionescu and Today@PCWorld on Twitter