One of the most exciting things about open-source software is the sheer diversity of projects that are always under way. Aiming to recognize some of the most promising of those projects, Black Duck Software on Friday announced its 2010 open-source "Rookies of the Year" list.
Black Duck helps companies automate the management, governance, and security of free and open-source software in businesses. Working from a list of thousands of new projects launched in 2010, the company evaluated the popularity of each using a weighted scoring system that awards points for "commits" or changes to software within a project, the number of developers involved, and the number of Websites linked to the project. It then audited its findings and normalized the scores.
So which projects were the winners? Included among them were several names familiar even to those outside the open source world.
OpenStack Cloud Platform
At the top of the list, for instance, is Diaspora, the open-source social network that began its alpha testing phase just before Thanksgiving. I've actually been playing around with Diaspora as an alpha tester, so it's exciting to see this Facebook alternative officially recognized.
Though no specific rationale is provided for the order of Black Duck's list, the next project to appear on it is OpenStack, an open-source, open-standards cloud computing platform that's backed by RackSpace and NASA. Cloud computing fabric controller OpenStack Nova, meanwhile, is also on the list in fourth position.
Integrated development environment Cloud9IDE, which was built on top of Node.JS, is third among the Rookies of the Year, while NuGet–a free, open-source, developer-focused package management system for the .NET platform–takes the fifth spot.
VoltDB Database
In the sixth position is the Activiti BPM Platform, a business process management and workflow system designed for business people, developers, and system admins, while the seventh spot goes to SparkleShare, a file sharing and collaboration tool that aims to make sharing documents and collaboration easier. SparkleShare also lets users instantly sync with any Git repository to which they have access, Black Duck notes.
Finally, in spots 8, 9, and 10 on the Rookies of the Year list are VoltDB, a scalable, open-source OLTP SQL database; RapidFTR, a mobile app that lets aid workers collect, sort and share information about children in emergency situations; and ownCloud, an open personal cloud designed to be run on a personal server.
Thirty percent of the top 10 projects use the AGPL license, Black Duck noted, which indicates an increasing number of new cloud or SaaS related projects. Forty percent of the top 10 projects, meanwhile, are now on github, the company pointed out.
'Expanding Use of Open Source'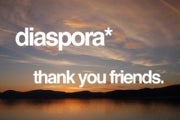 The Rookies were drawn from the Black Duck KnowledgeBase and from Ohloh.net, the public directory of free and open-source software that Black Duck acquired in September.
"The 2010 Rookies analysis demonstrates the continued embrace of the cloud as well as an increasing number of business process applications," said Peter Vescuso, executive vice president of Black Duck Software. "Each project in the top 10 represents the expanding use of open source by developers and the larger community, especially in the mobile and cloud communities."
Indeed, with all the business benefits of using open-source software, it's great to see the universe of choices expanding with so many new options. Whether it's through Linux or any of the many excellent free business applications out there, 2011 promises to be a great year to put the open source advantage to work for your company.
Follow Katherine Noyes on Twitter: @Noyesk.
Note: When you purchase something after clicking links in our articles, we may earn a small commission. Read our affiliate link policy for more details.