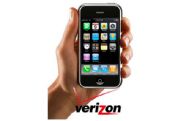 My Saturday blog speculated that the Verizon iPhone being announced Tuesday will be a dual-mode phone, able to connect to both Verizon's CDMA-based network and with AT&T's GSM-based technology.
But after reviewing some leaked information and talking to some experts, I'm going to take my prediction even further. I think we will see a 4G LTE 'world phone" announced at Verizon's big press event in New York tomorrow.
The Verizon iPhone will be dubbed the "iPhone 4G" by Apple and will support the latest and greatest wireless technology of both the No. 1 and No. 2 wireless carriers in the US-LTE for Verizon and GSM/UMTS HSPA+ for AT&T. Both carriers call their network "4G", hence the name of the phone.
Killer Combo
For Verizon customers the new phone will represent the combination of the country's fastest 4G network with the most popular phone. Verizon has turned on its superfast 4G LTE service in 39 cities so far, and expects to turn on many more this year.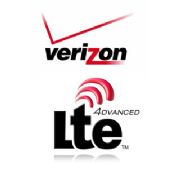 In cities where LTE is available, internet service would run over Verizon's LTE network, while voice service will run on Verizon's 3G CDMA network (which will also be supported in the new phone). In cities where Verizon hasn't yet turned on LTE, customers will rely on CDMA technology for both voice and internet, similar to the way most Verizon phones work today.
AT&T Benefits Too
AT&T gets something nice out of the deal too. With the "iPhone 4G" Apple will take the opportunity to upgrade the HSPA radio and chipset in the iPhone 4 to much faster HSPA+ technology. AT&T has dramatically increased the speed and efficiency of its network with its nationwide upgrade to HSPA+ technology over the pas year. It says its HSPA+ network produces data speeds as fast or faster than 4G networks (this is true) so its network and devices should be called 4G, too.
World Phone
The iPhone 4G's support for GSM-based wireless networks makes it a "world phone"-something Apple has wanted in the device from the beginning. What's a "world phone"? In contrast to CDMA-only phones, GSM-supporting phones can connect to GSM networks virtually anywhere in the world. GSM technology is used by wireless carriers in most of the world outside the US and by AT&T and T-Mobile in the United States.
Building an iPhone that supports CDMA, LTE and GSM would be a very technologically aggressive move by Apple, but one that would pay dividends well into the future.
Much speculation was started by a video leaked January 5 by a company called Global Parts Direct on Geek.com. The video shows what is said to be the outer shell of the new iPhone, and compares the shell to that of the current iPhone 4. Two aspects of the new shell in particular suggest "4G" and "world phone."
1. The new shell design shows a SIM card slot. Since today's Verizon CDMA phones don't use SIM cards, the existence of the slot suggests either an LTE phone (LTE phones use SIM cards) or support in the new phone for GSM-based networks, which also use SIM cards. I think it's both.
2. The design also shows an antenna that is divided into four sections, one more than the three sections of the antenna on today's single-mode iPhone 4. This suggests that an entirely new type of network is being supported in the antenna. Again, it could mean LTE or GSM/UMTS/HSPA+, but again, I think it's both.
Of course the stuff on Geek.com could be a hoax. But if it is a hoax, it's one that must have taken a lot of work to perpetrate. I can't see somebody designing and building a new metal dye and punching out just one set of parts just to make people think the new iPhone is dual mode and 4G. That'd be kind of crazy.
Also, the leaked video that appeared on Geek.com has now been taken down. When you try to play it, YouTube gives you a message saying "This video is no longer available due to a copyright claim by Apple Computer, Inc." The fact that the video was indeed the property of Apple, and that the super-secretive company appears to have taken the trouble to take the video down may lend more credibility to the leaked images.
Verizon is LTE-happy
At any rate, the announcement of an LTE iPhone now would fit nicely with the pace at which Verizon is moving toward 4G and 4G devices. All of the premiere phones the company announced at CES are 4G LTE Android phones. Holding a big showy event in New York and announcing just a 3G Verizon iPhone would seem like a step back.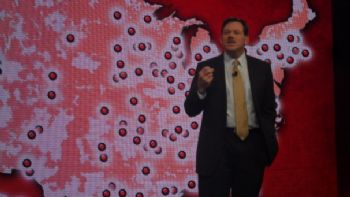 Apple Catches Up
The announcement of a 4G iPhone now is crucial for Apple. The iPhone was the King of All Smartphones in a 3G world. But we are clearly entering a 4G world now, and with more and better 4G phones being announced the iPhone looks more and more out of date. An "iPhone 4G" would get Apple back in the game in a hurry.