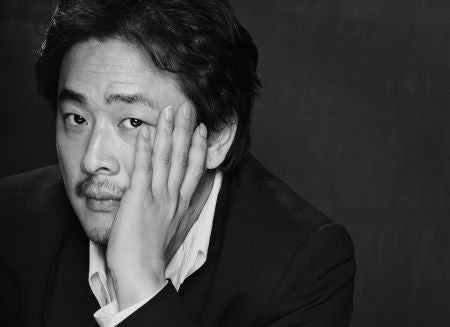 Amateur filmmakers have no excuses now–film director Park Chan-Wook has just finished shooting a major motion picture with an iPhone.
All right, so the movie was actually shot with two main iPhones (as well as contributions from various staffer's smartphones). The movie, entitled "Night Fishing," took 80 people, 10 days, and about $133,000 to make, and will be shown in 10 South Korean theaters during the month of January. The story follows a fisherman as he meets a female shaman in a "surreal encounter."
Chan-Wook is known for his more conventionally-shot films "Oldboy" (2003) and "Thirst" (2009), both of which won festival prizes at the Cannes Film Festival.
"New technology always offers wonders and useful features. Texting them is part of the amusement," Chan-Wook told Yonhap news agency in an interview. "It was a new experience compared with making a meticulously planned movie. Even a casual and spontaneous shot delivered a surprise."
Chan-Wook and his staff shot the film with two iPhones from different angles, but also used footage from various staffer's smartphones. This was apparently good, and made the film more democratic, as "some of them had an unexpectedly interesting angle."
According to Chan-Wook, the iPhone is good compared to other movie cameras because it is "light and small and because anyone can use it." Ya think?
The movie, co-directed by Park Chan-Wook and his younger brother, Park Chan-Kyong, was partially funded by KT Corp, the sole local agent for the iPhone in South Korea.
Anyway, all of you poor film grad students who are complaining about the cost of a rental camera? Whip out that iPhone and get to work. As for the rest of the process–lighting, for example–just say you were going Stanley Kubrick's Barry Lyndon style. (Non-film buffs: Barry Lyndon was a Kubrick film shot almost entirely without artificial light.)
Follow Sarah on Twitter (@geeklil) or at sarahpurewal.wordpress.com