If you thought Apple's New Year kick off ended with the iPhone on Verizon, oh how wrong you were.
The world's most-watched tech firm still has a slew of announcements slated for the coming weeks, including a new iPad, an iPad-only newspaper, and big iPad sales in 2010, according to the latest rumors. As usual, Apple is staying tight-lipped about its plans, and it's not clear what else the company has in store for this quarter.
But Apple's silent treatment hasn't stopped analysts, critics, and reporters from churning out Apple-centric speculations and rumors. So here's a look at what may or may not be on the docket for Apple during the upcoming months.
Verizon iPhone 4
Verizon announced Tuesday morning that Apple's iPhone 4 is coming to its CDMA-based wireless network. Verizon's announcement ends years of speculation about whether Verizon customers would ever see Apple's popular handset. A Verizon-compatible iPhone 4 is the first iOS smartphone designed for a CDMA network–AT&T and Apple's other partners worldwide use GSM wireless technology.
A Verizon-Apple partnership is likely to increase Apple's smartphone market share thanks to Verizon's pool of more than 93 million customers nationwide. Analysts predict the Verizon iPhone will sell between 9 and 12 million in 2011.
The Daily
Apple CEO Steve Jobs is expected to join News Corp. Chairman Rupert Murdoch to launch The Daily , a subscription-only newspaper designed specifically for the iPad. The announcement will reportedly take place on January 19 at the San Francisco Museum of Modern Art, according to Yahoo's Cutlines blog.
The Daily will purportedly cost 99 cents per week and offer original content from its stable of reporters and columnists. The paper may also include a limited amount of content from other News Corp. titles, such as Dow Jones, The Wall Street Journal, and The New York Post.
The Daily's debut is expected to coincide with rumored Apple announcement that iOS apps will offer in-app subscriptions. Currently, magazines that sell complete issues on the iPad and/or iPhone–such as The Economist–must sell iPad subscriptions through their Websites.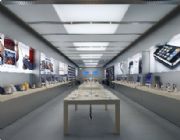 iPad By The Numbers
One day before the rumored launch of The Daily, Apple will release its first quarter earnings report for the 2011 financial year. While Apple's earnings releases are always scrutinized, next Tuesday's report is hotly anticipated because it will include Apple's iPad sales during the 2010 holiday season. Many analysts predict Apple will report high sales numbers, somewhere between 5 and 7.5 million iPads sold. The announcement could also provide a better picture about how popular tablet devices will be in 2011.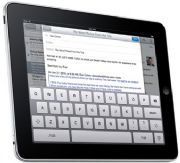 iPad 2
Apple first launched the iPad on January 27, 2010, and the company may announce the second iteration of its tablet device around the same time this year. The latest rumors, courtesy of Digg founder Kevin Rose, claim the iPad 2 will be announced on February 1.
It's not clear what features the iPad 2 will have, but current rumors say Apple's next tablet will have front- and rear-facing cameras, improved display resolution, and be thinner and lighter.
Connect with Ian Paul (@ianpaul) and Today@PCWorld on Twitter for the latest tech news and analysis.