Years ago cell phone companies began offering "family plans" that provided a common bucket of voice minutes for use by anybody in the family who owned a cell phone. Now, in 2011, many voice devices have been replaced by data devices–little computers, such as smartphones and tablet PCs, that require data connections. In response, wireless carriers are currently thinking hard about offering a new type of "family plan," a data-service (Internet-access) plan that covers a family of devices, allowing users to purchase a single bucket of bits for sharing among devices of their choosing.
In theory, under such a family plan a consumer or business customer would be able to purchase one plan and use any mix of compatible devices on it. If, for instance, you had a smartphone, a tablet, and a laptop or netbook, you could conceivably log in from any of those devices and have your network activity count toward a single billable total, instead of having to purchase a separate plan for each device, as is now the case.
While a family plan would probably make sense for most wireless-data users (since according to carriers most users don't come close to approaching the data-download limits of current cellular data plans), carriers may be reluctant to implement such plans for several reasons.
At the top of that list may be the cost of extra back-end duties associated with ensuring proper billing and security for a multiple-device billing scheme. But carriers may also be wary of a strategy that pushes users toward the higher end of data-plan usage, especially as more devices that can easily consume more bandwidth hit the marketplace.
However, some kind of combined billing scheme may be necessary to persuade more customers to purchase multiple devices, since three $60-per-month contracts would be hard to justify for many users' communications budgets.
Carriers Not Yet Willing to Commit
Although no major U.S. wireless carrier has yet committed to the family-plan idea for data contracts, all the big players say they are considering such pricing tiers, and may introduce them as early as this year. The carriers say they want to collect more information about how customers might wish to combine a stack of devices, such as a smartphone, a tablet computer, and a netbook or laptop.
"We're still trying to figure out the best combinations to offer customers," said Teresa Kellett, Sprint's director of 4G, in an interview at CES in Las Vegas. While Sprint needs to determine how it might price combined device and service packages, Kellett points out, the company already offers its customers a form of family plan with its Overdrive mobile hotspot, which connects to either a 3G or 4G cellular network on the back end and then provides Wi-Fi connectivity to additional devices nearby. (At CES, Sprint also announced a Novatel MiFi version of the same product, available February 27 and priced at $50 per month.)
Verizon, which announced at CES ten new devices for its just-launched Long Term Evolution 4G network, said publicly that it is still looking at new pricing plans for providing data service to all those devices. The carrier notes, however, that the first iteration of 4G device pricing would likely mirror the current consumer plans for 3G devices, which cost around $60 per month on average and allow for 5GB of data downloads per month. In December, Verizon launched its LTE service with USB modems and two data plans: a $50-per-month plan for 5GB of data and an $80-per-month plan for 10GB of data.
One potential problem with the new, fast and data-hungry devices is that they could quickly chew through old-style data plans, making such contracts less attractive to power users who might want to watch a lot of video or download large files. During its ten-device LTE announcement last Thursday, Verizon said that it will have two portable hotspots for its 4G network, which will allow sharing across multiple Wi-Fi-equipped devices.
T-Mobile, which announced its first 4G tablet devices at CES along with plans to increase the speed of its HSPA+ network, said that it is also considering family-plan pricing but is still researching the issue.
"We have some data plans where you are able to tether and use a device as a modem, but nothing for sharing data [plans] yet," said Cole Broadman, chief marketing officer for T-Mobile. "We're still looking at a variety of ideas, including tablets and smartphones and how we might bundle those together."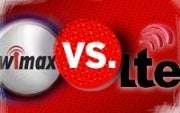 AT&T, meanwhile, stepped up its plans to deploy an LTE network, and announced new HSPA+ smartphones and plans to launch services by the middle of the year. Like the other major carriers, AT&T has not yet announced pricing or data plans, but is clearly looking closely at the family-plan idea.
"Our CMO [chief marketing officer] David Christopher and I spend a lot of time talking about what are the right rate structures and could there be that family plan," said Glenn Lurie, head of AT&T's emerging devices division, at the Dive Into Mobile conference in December.
"So we are constantly talking to our customers to find out what they want–and just so you know, we've heard that one [the request for a family data plan] once or twice," Lurie said.
Paul Kapustka is the editor of Sidecut Reports, a research site that focuses on wireless technology and services.