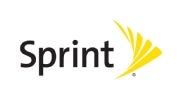 The stars seem to be aligning for a Sprint iPhone.
Verizon announced its version of the iPhone yesterday in New York. Sprint operates the same kind of CDMA wireless network that Verizon does, so the same phone would work on Sprint's network. We also learned from Apple's Tim Cook during the event yesterday that Verizon does not have an exclusive deal with Apple on the CDMA iPhone. This can only mean that Sprint at least has the option of making the iPhone available to its customers if it wants to.
And wouldn't you know it, Sprint sent out invitations last night for a splashy press event in New York on February 7. According to the event invite, Sprint CEO Dan Hesse will act as MC. The invite also says that Sprint will show that "the impossible is possible." Magician David Blaine will be on hand to do some slight of hand. We'll see if Sprint can make iPhones disappear from the shelves as successfully at AT&T has.
These facts have many–including me–speculating (hoping) today that a Sprint iPhone is indeed coming.
AT&T had an exclusive deal with Apple to sell the iPhone in the US, but the deal expired in 2010. AT&T is said to have paid Apple a premium for each phone in exchange for the right of exclusivity. Apple now appears to feel that it can earn more from iPhone sales by selling through more US carriers, even if the carriers pay a lower subsidy on each phone.
We're also hearing today about a planned T-Mobile announcement, but a T-Mobile iPhone seems less likely at this time.
Sprint did not return calls for comment by press time on the issue. If nothing else, PCWorld will be present at the New York press event in February, at which time we'll have full coverage of the new Sprint phone if it indeed appears.