It looks like Adobe Flash is part of another Web video debate, but this time Apple's sitting on the sidelines.
At issue is Google's declaration that it will no longer support the H.264 video codec in Chromium, the open source project behind Google's Chrome Web browser. Instead, Google wants developers to encode video using Theora and its own WebM codec, which aren't subject to licensing fees for commercial use.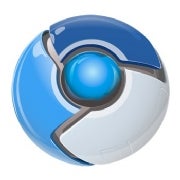 Google's decision will only have a minor impact on the average Chrome user, at least for now. Adobe Flash can still deliver H.264-encoded video, and it's baked into to the Chrome browser. With most Web video sources running Flash on desktop operating systems, it's not like a significant chunk of videos are going to become unavailable.
But for Website publishers who want to get away from Flash on desktop browsers, Google's move could make HTML5 harder to implement. Publishers would have to add WebM encoded versions of their HTML5 videos to support a browser that now has roughly 10 percent of the market. As John Gruber points out, publishers may end up forcing Chrome users to stick with Flash instead, even if the world's dominant video site (Google's YouTube) leads the way on WebM.
Because Flash provides an easy way for publishers to support Chrome and H.264 at the same time, Google's decision may have just extended Flash's lifespan. So now critics are calling Google hypocritical for supporting Flash, which is a proprietary Web video format, while abandoning H.264 because it's proprietary.
I suppose this whole dilemma doesn't have the same incendiary tone as Steve Jobs' thoughts on Flash and the surrounding debate, but it's still a big development for the future of Web video.