Samsung is blocking an over-the-air update to its Android Vibrant smartphone in order to pump up sales of the unit's successor, the Vibrant 4G+.
To make matters worse, it appears that if the existing Vibrant model were upgraded to version 2.2 of Android, also known as Froyo, it would get a big performance boost from the move, although it would not be able to achieve 4G speeds.
"Some disturbing things have happened the last week or so concerning our Vibrant," a T-Mobile tipster told Allen Kiehl at AndroidSpin. "Samsung has not allowed us to push the update OTA for 2.2 because they feel it will decrease the value of the upcoming Vibrant 4G+. While from a marketing aspect I totally understand, as the Vibrant 4G is what the original Vibrant should have been in the 1st place. But to shun off and bold face lie to customers is not what T-Mobile is about."
Because Froyo is a significant upgrade–it allows a phone to be used as a WiFi hotspot, revamps the Android interface and makes it possible to access online Flash content–some older phones don't have the muscle to run it. This is apparently not the case with the first generation Vibrant, however.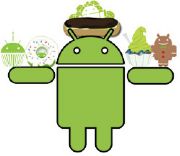 In an analysis of the upgrade performance of the major Android phone makers released today by PC World Contributing Editor JR Raphael, Samsung, with an average upgrade time of 159 days, places in the middle of the pack. It's behind Motorola (54.5 days) and HTC (56 days) but ahead of Dell, LG and Sony/Ericsson, who are yet to upgrade any of their Android models.
However, Samsung's middling upgrade performance is no salve for frustrated users like AndroidSpin's Kiehl. "So what is Samsung doing?" he asked. "I'm not really sure at this point. Everything points to the company being dead set on sales numbers instead of keeping the people that have made them millions happy. If this is Samsung's business model it sure is not going to keep them in the front running for very long."