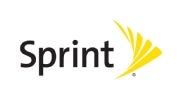 The days of cut-rate smartphone data are over at Sprint, which at the end of January will raise smartphone data prices by $10 per month.
Sprint used to have the lowest rates around if you wanted unlimited data on a smartphone, at $70 per month with 450 voice minutes and unlimited text messages. Starting January 30, that plan will jump to $80 per month for new subscribers and existing customers who activate or upgrade a line.
On the bright side, Sprint customers who already pay an extra $10 per month for 4G coverage won't face any extra charges, so buyers of the Evo 4G, Evo 4G Shift or Epic 4G are in the clear.
Sprint says the added costs are necessary for "maintaining a wireless network able to meet the growing appetite for a richer mobile experience."
So how does Sprint's increased data rate compare now to other carriers? It's a bit complicated, but here are the main considerations:
· Verizon Wireless' most basic smartphone plan is now the cheapest among all unlimited plans at $75 per month: $40 for 450 minutes, $5 for 250 text messages and $30 for data.
· If you're willing to part with unlimited data, AT&T's basic voice and text prices match Verizon's, and data costs $25 per month for 2 GB, bringing the total to $70 per month.
· T-Mobile is now roughly on par with Sprint, charging $80 per month for 500 minutes, unlimited text and unlimited data.
· Sprint and T-Mobile have the best deals for heavy texters, because unlimited messaging is included with their basic smartphone plans. (T-Mobile's costs $80 per month with 500 minutes).
· Keep in mind also that Sprint's plan includes unlimited calling to any mobile phone, which can significantly reduce the number of minutes you may need per month.
· If you need just a tiny bit of data, T-Mobile and AT&T offer discounted data plans for 200 MB per month, and Verizon does the same for 150 MB. Sprint does not.
One last bit of speculation: With Sprint's high-powered 4G smartphones like the Evo 4G selling well, the company no longer needs to differentiate in its data pricing. As most carriers are doing these days, Sprint is now competing mainly on the strength of its smartphone portfolio, rather than the value of its monthly rates.