Facebook should overhaul its third-party developer program and require every app on the social network to go through an approval process, security firm Sophos says. The suggestion was part of Sophos' annual security threat report for 2011, published Wednesday. The report takes a look at threats from 2010, and offers advice on how to stay secure for the coming year. Sophos said in 2010 it analyzed 95,000 pieces of malware every day, almost double the amount the company tracked in 2009.
Our Security's Just Fine, Thank You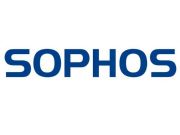 No sooner had Sophos published its report than Facebook fired back, arguing its security measures are already more effective than what Sophos suggests. "We have a dedicated team that does robust review of all third-party applications, using a risk-based approach," Facebook said in a statement. "This ensures that the team is focused on addressing the biggest risks, rather than just doing a cursory review at the time that an app is first launched."
At issue are the numerous online games, quizzes, calendars and online productivity suites you can interact with on Facebook. Some of these applications have proven to exhibit malicious behavior in the past such as Farm Town, which was infected with a malicious ad last April.
Mr. Zuckerberg: Put Up That Wall
Sophos said the social network's more than 500 million users are a prime target for online attacks, and that Facebook isn't doing enough to protect users. "Any user can create an application, with a wide range of powers to interact with data stored on user pages," Sophos said, suggesting a malicious actor can create and run a scam on Facebook with relative ease. "To combat this serious problem, a 'walled garden' approach may be more suitable."
Sophos points to Apple's App Store for iOS (and now Mac) devices as an example of a so-called walled garden where every app has to be vetted for security and quality concerns.
At the very least, Sophos believes Facebook should allow users to "secure their own page," where only vetted applications would be allowed to run. It's not clear what Sophos means by "vetted applications" absent an approval process.
Facebook argues it is effectively dealing with rogue apps and that its users are safer than ever. "As a result of our efforts … spam, malware and other attacks [on Facebook] have decreased in their effectiveness," Facebook said. Facebook did not have any statistics available to show by how much malicious attacks on the social network have decreased.
Vetting the App Store
While an approval process may help reduce malware, the scheme wouldn't necessarily catch all threats. In July, for example, a Vietnam-based developer was able to rack up charges on the accounts of unsuspecting iPhone users. In August, there were reports of iTunes accounts being hacked and overcharged for more than a year.
Nevertheless, despite its shortcomings, an approval process could be an effective tool for Facebook to combat online scams. This is especially true since Facebook plans on giving developers the ability to request more sensitive Facebook profile data such as your home address and mobile phone number. Facebook launched the new developer feature on Friday, but had to reverse its decision late Monday after heavy criticism. The social network plans to reintroduce the feature.
Connect with Ian Paul (@ianpaul) and Today@PCWorld on Twitter for the latest tech news and analysis.