Starbucks has announced that you can now pay for your coffee across the United States using a smartphone app for iPhone, iPod Touch and select BlackBerry devices. The company is expanding its pilot program launched in late 2009 to nearly 6,800 company-owned Starbucks locations in the US. The payment program also includes more than 1,000 Starbucks stores in Target retail locations.
Starbucks' pay-by-phone smartphone application acts as a virtual Starbucks Card that you can reload using your credit card (iOS users can also use PayPal). The application also lets you check your card balance, monitor your Starbucks reward points and see nearby Starbucks locations on a map or list. If you get a physical Starbucks card as a gift you can still pay by smartphone by adding the gift card's number and security code to your account.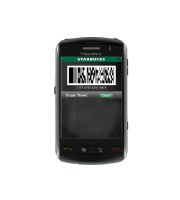 To get started, iOS users have to download the free Starbucks Card Mobile app from the iTunes App Store. BlackBerry users can get the free app by texting "GO" to 70845 or visiting the Starbucks BlackBerry Mobile App site from your device. The BlackBerry app will only work with select devices including handsets from the BlackBerry 8800, Bold, and Curve series', BlackBerry Storm, BlackBerry Storm 2 and BlackBerry Tour.
To pay with your device, you hold your handset up to a scanner at the Starbucks register that reads a bar code displayed on your screen. The app maintains a running balance of your card payments so you'll know if you've run out of money before your next caffeine fix.
Safety First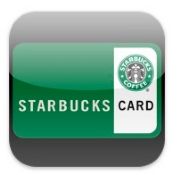 One thing you should note about the Starbucks Card mobile app is that, if you choose, it can store your credit card information. This makes it easier to reload your card with just a few clicks. Your account number is protected so that only the final four digits are revealed, and as an extra precaution you can add a passcode to the app. However, if you'd rather not save your payment information on your device you can always reload your card on Starbucks.com. Another option is to pay for a new Starbucks Card with cash and then add the card number to your account.
Starbucks said nearly one-third of its US customers use a smartphone, and nearly 75 percent of those people are using a BlackBerry or iOS device. The company has not yet announced plans to release a payment app for Android devices.
Connect with Ian Paul (@ianpaul) and Today@PCWorld on Twitter for the latest tech news and analysis.