Have you downloaded files yet been unable to find them afterward? The Mystery of the Missing Downloads usually leads you back to your Web browser. Internet Explorer (version 8, anyway) is kind enough to ask where you want to save every file before downloading it. Chrome and Firefox, however, make the choice for you by default, which leaves a lot of users scratching their heads after a download is complete.
It's easy to make either of those browsers a little more cooperative, though.
Step by Step: Firefox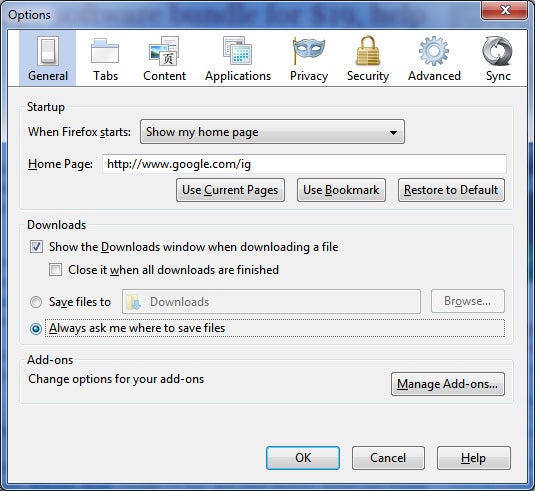 Step 1. In Firefox, click Tools, Options, and then select the General tab. Note the Downloads section, where you have the option of choosing where all downloads should go by default. (Some people prefer the Desktop over the default Downloads folder.)
Step 2. Enable Always ask me where to save files, and then click OK. Now, every time you download something, Firefox will let you choose where to save it.
Step by Step: Chrome
Step 1. In Chrome, click the little wrench at top right, then Options, and then the Under the Hood tab.
Step 2. Scroll down to Downloads and check the box marked Ask where to save each file before downloading. (As with Firefox, you can change the default folder if you wish.)
One other clue to consider: If you don't pay attention to the names of the files you're downloading, you may not know how to find the right item, even if you succeed in navigating to the right folder. The solution: Sort all of the files by date, from newest to oldest. The top file is your most recent download.
(For more solutions to perplexing PC problems, see "The 21 Greatest PC Mysteries–Solved!")