The business of selling prepaid wireless plans and phones is growing and changing. The market for such products used to be mainly lower-income people, but prepaid has moved up the income scale and is now actively marketed to middle-income families. The prepaid carriers have also done their best in recent years to answer the desire for smartphones among new subscribers they're trying to attract. Buying a smartphone and a plan that includes data service has it own set of pros, cons, and considerations, which we'll cover operator by operator below.
The Pros If you are a budget-conscious person or just don't like the idea of being tied to a contract for at least a year, it may be in your best interest to go with a prepaid mobile phone plan. With a prepaid plan, you can either pay by month or on a day-to-day basis. Many plans feature the same options that you would get by signing a contract, but at a lower price.
Not being tied to a contract means that you aren't obligated to stick with that mobile carrier should you not be satisfied with their service. Prepaid plans often do not require a credit check, giving more people the opportunity to sign up regardless of their financial status.
The Cons The biggest drawback of going prepaid will be that you will probably end up paying substantially more for your phone than if you had obtained it with a two-year contract. Your choices of phones will also be limited in terms of what you can use with a prepaid plan. The carrier you are looking at may offer smartphones for people on contract and offer only feature phones for prepaid customers.
One other negative aspect of going prepaid is that unless you went with an "unlimited everything" package, minutes and extras (such as texting and data) will cost extra. If you are someone who is constantly texting and talking, it would probably be best for you to go all out for an unlimited package and downgrade from there depending on your usage.
Where Can I Get A Prepaid Plan? One of the beautiful things about going prepaid is that you have the freedom of choosing your carrier (and there are quite a few you can choose from). I'll focus here on carriers that sell prepaid plans (including data service) for smartphones, not feature phones (hence no AT&T GoPhone). I'm also focusing here only on carriers with large regional to national coverage, though you might also shop around and see if there are any smaller local carriers that have what you want at a lesser price.
Correction: While the prepaid plan information we published here is correct, U.S. Cellular informs us that its prepaid plans can be bought only with feature phones, not smartphones. We regret the error.
T-Mobile

Phones: T-Mobile's prepaid smartphone offerings are a bit sparse–only the Nokia Neuron ($130) and the Android powered Comet ($150) are available to prepaying customers.
Plans: T-Mobile offers both monthly plans and pay-as-you-go plans that let you pick and choose the services you want. The cheapest of the monthly plans cost $30 a month for 1500 minutes or text messages, whichever comes first, and 30MB of data. The premium package offers unlimited talk and text messaging with 2GB of data for $70 per month. A pay-as-you-go plan allows you to pick and choose your services. So if you don't talk on the phone much but love to surf the Web, you can pay $10 for 30 minutes and $50 for 1GB of data.
Coverage: T-Mobile is a nationwide carrier. (Coverage map)
Boost Mobile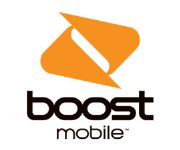 Phones: Boost Mobile has the Motorola i1 ($350) and the BlackBerry Curve 8530 ($200).
Plans: Boost's plans are cheaper than T-Mobile's, with unlimited talk, text, and data coming in at $50/month ($60 for BlackBerry users). Boost also rewards longtime customers through its "Shrinkage" program. After 18 on-time payments your bill drops to $35. Not a bad deal if you plan on having a prepaid phone for more than a year.
Coverage: Boost's coverage area consists mainly of the eastern United States and parts of California and Texas. (Coverage map)
Notes: Although the phones are pricey, the monthly costs make Boost an appealing prepaid provider.
Cricket Wireless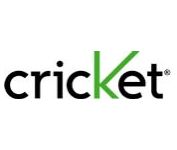 Phones: Cricket Wireless boasts two Android phones–the Huawei Ascend ($140) and the Sanyo ZIO by Kyocera ($140), as well as a BlackBerry Curve 8530 ($160).
Plans: In order to use a Blackberry or Android phone on Cricket, you will have to get a BlackBerry or Android unlimited talk/text/data plan (both are $55 per month).
Coverage: Cricket's coverage area consists of the Eastern United States and parts of the West Coast going into Arizona and Texas (roaming is available outside these areas, however).
Notes: Cricket recently launched a "Muve" music service. For $55 per month you get unlimited talk/text/data along with unlimited ringtone and full-track music downloads. The service is available only on the yet-to-be-released Samsung Suede (a feature phone), but it's something to consider if you're a big music fan.
MetroPCS

Phones: MetroPCS offers a handful of prepaid smartphones, including the BlackBerry Curve 8530 ($250) and the Huawei Ascend ($130). Unique to MetroPCS are the Optimus M ($200, cousin to the Optimus T on T-Mobile) and the Samsung Code ($250), a Windows Mobile phone.
Plans: MetroPCS plans start at $40 per month ($60 if you go with the BlackBerry) and go up from there depending on what features you want. MetroPCS is unique in that it offers 4G LTE (starting at $40 per month), though as of this writing only the Samsung Craft (a feature phone) is LTE-compatible.
Coverage: As with Boost, MetroPCS covers mainly the Eastern United States and parts of California and Texas. People not living in those areas should check to see if they are within the MetroPCS coverage area.
U.S. Cellular

Phones: Voted the number-one carrier by Consumer Reports; U.S. Cellular has a bevy of smartphones for prepaid customers. If it's a BlackBerry you want, U.S. Cellular carries both the BlackBerry Curve 9330 ($30) and the BlackBerry Bold 9650 ($130). Android lovers can choose from the HTC Desire ($100), the LG Optimus U ($30), the LG Apex ($50), the Samsung Acclaim ($50), or the superb Samsung Mesmerize ($150). U.S. Cellular also carries the HTC Touch Pro 2 ($50) for those who prefer Windows Mobile.
Plans: Prepaid plans with data start at $40 for 400 minutes and unlimited text and data. If you want unlimited talk you'll have to upgrade to the $70 unlimited everything plan.
Coverage: U.S. Cellular's phones are reasonably priced, but the coverage area is relatively small and focused in the Midwestern United States.
Virgin Mobile (Owned By Sprint)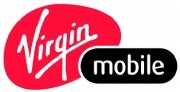 Phones: Virgin Mobile has only two prepaid smartphones: the Samsung Intercept ($250) and the BlackBerry Curve 8530 ($200).
Plans: Virgin offers unlimited data and text on all its plans. The cheapest is $25 per month for 300 minutes all the way up to $60 for unlimited talk, text, and data (though BlackBerry users will have to pay an extra $10).
Coverage: Virgin's coverage is most dense in the Eastern United States and parts of California and Texas.
Notes: Virgin may be a good choice for people who are always texting and surfing the Web but don't want to pay a lot for voice service.
Verizon Wireless
Phones: Similar to U.S. Cellular, Verizon has a wealth of smartphone options for prepaid customers. BlackBerry users have both the BlackBerry Storm 2 9550 ($345) and BlackBerry Bold 9650 ($345), while WebOS users have the Palm Pixi Plus ($80) available to them. If you're determined to get a prepaid Android phone, you may want to go to Verizon. All of its Android phones (with the exception of the Droid 2 Global and the Motorola Devour) are available under prepaid plans. They will be more expensive than if you were to sign up for a two-year contract, but at least the option is there if you want it.
Plans: Verizon is arguably the most expensive of the bunch, with plans starting at $65 for 450 minutes and unlimited texting all the way up to $95 for unlimited minutes and texts. Data is an extra $30 per month and is unlimited.
Coverage: The Verizon Wireless network is national.
Notes: If you're dying to get that Droid X, but don't want to be leashed into a contract for the next two years, going prepaid is a viable option.
Each carrier has its share of pros and cons—Verizon, for example, was the most expensive but offered the most top of the line smartphones. U.S. Cellular has affordable phones and plans, but its coverage area was small. When researching prepaid plans and providers keep in mind your needs and wants, as well as coverage in your area. As we see prepaid carriers gain more and more features and more smartphones, going prepaid may begin to become the norm.