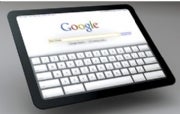 The latest beta of Chrome 6 is out, and its menus have been optimized for touch–complete with buttons for copying, pasting, as well as zooming in on a page. Could this be a taste of what the rumored Chrome OS tablet will be like? Maybe.
Rumors abound about the likely Google Chrome OS tablet to hit stores in November. Various sources seem to think that it'll sport a 1280-by-720 multitouch display, a 22GB solid state drive, and 2GB of memory, as well as Wi-Fi, Bluetooth, 3G, GPS, and a Webcam. But beyond the physical specs, we want to know what this hypothetical tablet will be like to use, so let's start with looking at what its browser will be like.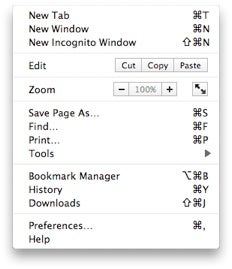 Google Chrome now also supports "location sharing", meaning that your browser can detect where you are, using HTML5's geolocation feature. WeatherNear.Me, for example, uses your position information (served from either your IP address or GPS location) to show you the weather where you are right now.
HTML5 geolocation doesn't depend on how your browser gets position information, meaning websites like Yelp and Twitter could use this feature on their websites to show you nearby restaurants and tweets without a separate app for the iPhone or Android OS.
Want your browser preferences from your work machine on your tablet? The Chrome 6 Beta will also sync your bookmarks, themes, and autofill data across your various devices using this browser by way of your Google Account.
Chrome also supports developer-created notifications for extensions, which are the little transparent popup windows similar to ones from Growl. While some folks find these notifications a bit obnoxious, it can be nice to have more than a few pixels' worth of notification when you've received a new message in Gmail, a new chat, or that a download has completed. (There's also a Chrome extension to get notifications to play nice with Growl.)
With multitouch support, geolocation, preference syncing, and notifications, it looks like Google is trying to create a browser tailor-made for the tablet computing experience. Is this a sign that Google will be taking over the tablet market for browsers, or that a Chrome OS-running tablet will be more than a rumor? Will its HTML5 tools for notifications and geolocation make individual apps obsolete? Sound off in the comments!
Like this? You may also enjoy…
Follow Alessondra Springmann and GeekTech on Twitter.