Cbs326 asked the Desktops forum for advice about upgrading a PC's memory.
A good place to start is the Crucial System Scanner tool. This site downloads a small program that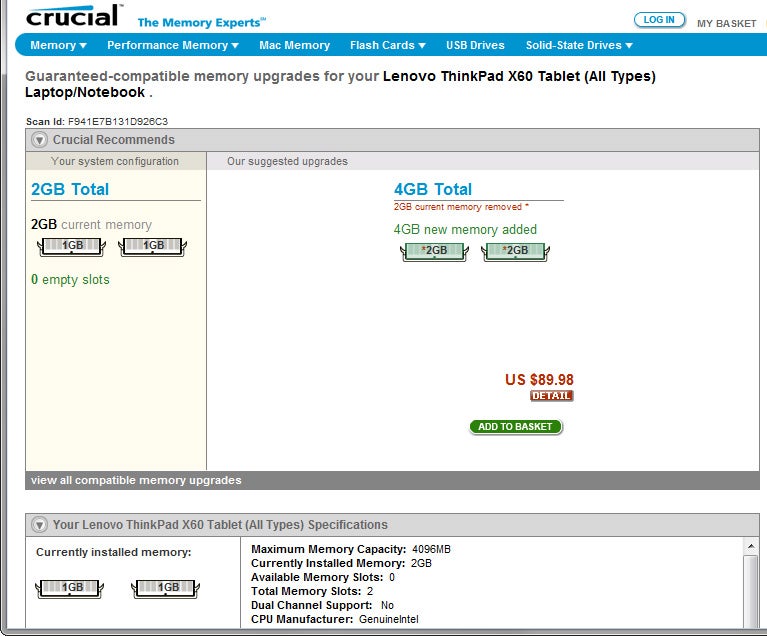 scans your PC. The results page tells you how many free slots you have, what kind of RAM they take, and what kind is in the occupied slots.
But Crucial is in the retail business, so they'll try to sell you their own RAM. You can buy it, or use the information they give you to find a better bargain.
Another piece of advice: If you've got two full slots and two empty ones, and are considering upgrading by filling the empty ones, be careful. Mixing different types of RAM can slow your PC or even cause problems. You're best off using identical sticks in all of your slots, whether you do this by buying new sticks that match the old ones or by buying four new sticks.
My thanks to Flashorn for his contributions to the original forum discussion.
Add your comments to this article below. If you have other tech questions, email them to me at answer@pcworld.com, or post them to a community of helpful folks on the PCW Answer Line forum.