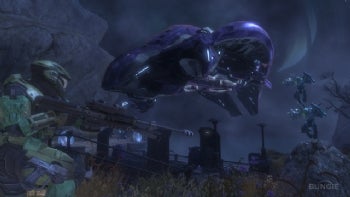 If you don't want to know how Halo: Reach ends, better unplug your internet box, pronto, because pirates are uploading the game's finale.
Type 'halo reach ending' into YouTube's search box and up pop a couple videos the YouTube copyright police have yet to banish. One bills itself as "the highest quality REAL ending" to the game. Another claims to be from a live stream. Both were uploaded today, August 23.
I've had a peek at them myself, and–for reasons I can't disclose without spoiling the ending–I can say they're the real deal.
What motivates some to broadcast unethical behavior is anyone's guess. Claims to "first"? Sure. And status. And this.
A group of hackers recently purloined a press review copy of the game from Microsoft's Xbox Live Marketplace servers, bragged they'd done so but wouldn't release it to file sharing sites, then (apparently) went ahead and released it anyway.
You know the drill–forewarned is forearmed. Watch where you surf (or pull from). Self-styled story saboteurs are probably annotating these videos and preparing to pounce on Facebook pages, blogs, Twitter feeds, and message boards even now.
Follow us on Twitter (@game_on)