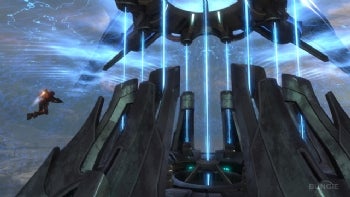 Did you download a pirated copy of Halo: Reach? Play it on your Xbox LIVE-connected Xbox 360? Then you won't be surprised to discover your LIVE account's probably been perma-banned by the powers that be.
Word this morning from MaxConsole is that Microsoft's permanently suspending the Xbox LIVE accounts of anyone caught playing the game.
"Notification of Permanent Suspension," reads the email Microsoft's sending to pirate players.
The reason cited: "Prerelease title play."
"Permanent suspension" sounds oxymoronic, but don't worry, it's not. In Microsoft's view, it means permanent interruption: No do-overs or take-backs.
"Your conduct was brought to the attention of the LIVE Enforcement Team through the course of our operation of the service," continues Microsoft's notification email. "The LIVE Enforcement Team has reviewed the evidence regarding this conduct and determined it violates the Xbox LIVE Terms of Use and/or Code of Conduct. Because your conduct is in violation, the Xbox LIVE Enforcement Team has issued a permanent suspension."
"During your suspension, you will not be able to log into Xbox LIVE. Your Xbox LIVE privileges will not be reinstated. Customer Support is not able to modify or provide any further details about your suspension."
Permanent means permanent, then. Is anyone surprised?
Before you assume this only applies to someone foolish enough to play the game while logged into LIVE and online, it's worth considering whether Microsoft can tell whether you've played the game–offline or on.
If your brain's a little fuzzy on the details of Microsoft Xbox LIVE Code of Conduct, you might want to brush up before a misguided sense of entitlement induces you to flout the rules and fubar your system and/or Xbox LIVE account.
Follow us on Twitter (@game_on)