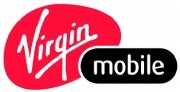 Sprint's Virgin Mobile announced on Tuesday an overhaul of its Broadband2Go mobile broadband service. The carrier plans to offer a new contract-free, unlimited mobile broadband plan for $40 per month, and Virgin Mobile will also phase out most of its current tiered mobile data plans.
The new broadband plans will be available for purchase online Wednesday, and will roll out to retail stores in the coming weeks. Virgin Mobile's announcement comes when the trend among mobile carriers is to control data consumption through tiered plans for both cell phone and mobile broadband access.
Virgin Mobile Options
Starting Wednesday, Virgin Mobile's Broadband2Go will offer two new mobile broadband data plans: unlimited data for $40 per month or ten days of data access for $10 with consumption capped at 100MB. All Virgin Mobile plans are prepaid and contract-free.
To use Virgin Mobile's new mobile broadband plans, you must also purchase the carrier's MiFi 2200 mobile hotspot for $150 or the Ovation MC760 USB device for $80. Virgin Mobile's new broadband plans replace the carrier's previous tiered mobile broadband offerings that ranged from $10 to $60 with the top plan maxing out at 5GB of data access.
Virgin Mobile also offers an unlimited data plan for cell phones that includes 1200 anytime minutes for $40 per month.
Virgin Mobile vs. the World
Virgin Mobile's new broadband offering may be welcome news for those of you that would like to use mobile broadband but can't be bothered with yet another service contract.
Verizon also offers a contract-free mobile broadband plan, but the best you can get is 5GB of data for an outrageous $80 per month. You can also sign a two-year contract for mobile broadband with Verizon for the still high monthly fee of $60.
AT&T offers a similar contract plan for $60 per month with a maximum 5GB. Sprint, meanwhile, has a two-year contract plan for $60 per month that includes unlimited data access over the carrier's 4G network and a maximum 5GB a month over 3G.
But pricing isn't everything and coverage may also be a concern depending on where you are in the United States. You can check out Virgin Mobile's current mobile coverage on the carrier's Website, and Sprint offers detailed information about current 4G coverage regions. Click here to check out Verizon's coverage, and AT&T's is here.
If you're currently a Virgin Mobile Broadband2Go user, you will be eligible for the new plans once your current plan expires. So if you run out of service today, you might want to wait until Wednesday before refilling.
Connect with Ian on Twitter (@ianpaul).