Facebook Places is still new to the location-based check-in game and is missing some key elements to really compete head on with rival services. As it matures, though, Facebook Places will be a powerful tool for businesses to engage the vast Facebook social network, and identify what really matters to customers.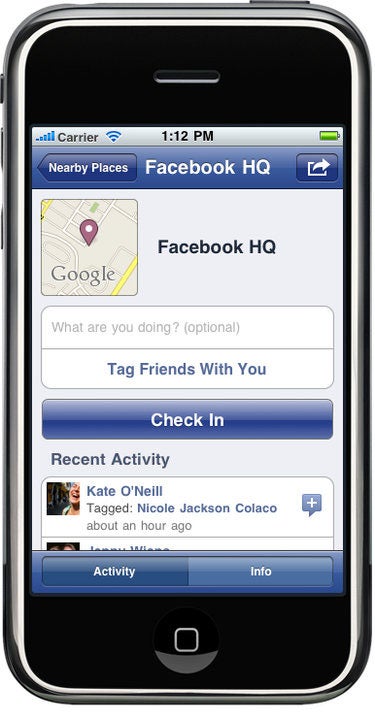 Companies can take advantage of the popularity of Facebook, and the new information shared via Facebook Places to tailor products and services, and market more effectively. Customers don't really care about specs and features. Effective marketing is built around determining what customers want and tailoring the marketing message to target what is relevant to them.
Troy McAlpin, CEO of xMatters, explains "What matters to people is highly dependent on where they are and what they are doing, right now. Facebook Places incorporates the concept of location to help define what matters now to each of their users. Understanding where someone is at a moment in time may inspire a friend or colleague to connect with me for a cup of coffee or talk about a new business opportunity. "
McAlpin also describes how productivity can benefit from relevant location-based information. "In the enterprise world being able to connect with employees, when it matters to them and when they are near helps enterprise reduce employee frustration by only making requests or distributing work at the right times."
The trick is figuring out what is relevant to customers, and that is where social networking and Facebook Places comes in. Many companies are already working with location-based services such as Foursquare to meet these needs.
One of the key advantages that Facebook Places has over competing services like Foursquare and Yelp is that it already has a social network of over half a billion users. Facebook members are already invested in the social network relationships they have established, and they are much more likely to engage in sharing location-based check-in details with their existing social network than to install a separate service and build a separate social network from scratch.
Combining the concept of relevance–or what matters in the moment to the customer–with location-based data opens up opportunities for companies to connect with customers when that connection is wanted, or at least pertinent. Delivering offers or specials targeted based on where a customer is and what that customer is doing at the time creates a win-win situation for the customer and the business.
McAlpin sums up "This concept opens up a brave new world," adding "as long as the consumer gets to decide what matters to them, and when it matters to them"–hinting at the need for effective security controls and a respect for user privacy.