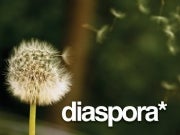 Diaspora, the open source social network and potential Facebook challenger, will be ready to launch on September 15, according to the project's developers.
In a recent blog post, the Diaspora team say they have the nascent social networking software up and running, and are happy with the near-final result. Despite these proclamations, however, it's unclear what Diaspora will look like or how it will function when Diaspora finally launches.
Open Source Facebook
Diaspora is meant to be an alternative to Facebook, Twitter, and other social networks allowing you to share content such as photos, status updates, links, and so on. The plan for implementing Diaspora, as I understand it, is for users to download the software package, and then install it on their own Website hosted by yourself or a Web hosting service like Go Daddy.
For those not interested in hosting their own Diaspora site, the team also plans on creating a one-click sign-up version of Diaspora as well. But it's not clear when a hosted version of Diaspora would become available. However, the real power behind Diaspora appears to be the ability to take control of all your social networking data and put it on a server that you control.
Features
At launch, Diaspora will likely be fairly basic. Key features, according to the project Website, include the ability to scrape your data from major social networks such as Faceb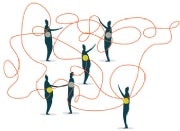 ook, Twitter, and Flickr; and for Diaspora users to connect with each other and share content such as status updates and photos between different Websites. Diaspora is also supposed to include end-to-end GNU Privacy Guard (GPG) encryption to make sure everything you share with your friends is protected while it's being sent across the Internet from one site to another.
Plans for Diaspora after its initial launch include Open ID integration, Voice over Internet Protocol services, and instant messaging. The team also plans to make Diaspora extensible so that developers can write plug-ins for it, which I assume would be similar to using WordPress plug-ins.
Diaspora Origins
Diaspora was born amid the controversy surrounding Facebook's privacy controls and sharing features such as Instant Personalization. The project was initiated by four New York University students, and was originally conceived as a summer project. After a swarm of media attention, however, and $200,00 of funding raised through Kickstarter, Diaspora appears to be taking on a life of its own. At least two members of the Diaspora team will not resume their studies in the fall to focus instead on Diaspora's long-term ambitions.
But questions still remain about whether Diaspora would ever be able to come close to challenging Facebook and its growing base of 500 million users. Then again, perhaps the point of Diaspora is not to compete with Facebook for number of users. Instead, Diaspora is simply an open alternative for those looking for a social networking solution without the hassle of constantly managing your privacy settings.
Connect with Ian on Twitter (@ianpaul).