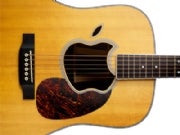 Apple's annual fall product launch is next Wednesday, and while many critics expect to see new Apple gadgets others are wondering if some older tech will finally die off. Kaufman Brothers analyst Shaw Wu has heard from sources inside Apple's supply chain that the next iPod Nano may dump the clickwheel interface, according to Fortune (although Wu also isn't so sure that a new Nano sans clickwheel would ever "see the light of day.").
But why not kill the aging clickwheel? This technology dates back to the original iPod, and hasn't changed substantially since at least 2005. Not to mention the fact that Apple has been touting touchscreens and multitouch functionality in all its products for some time now. In addition to the iPad, iPhone, and iPod Touch, you can find multitouch functionality in the new Magic Mouse and Magic Trackpad, not to mention MacBook trackpads.
The clickwheel was innovative and served its purpose well in the iPod's early days. But it's 2010; touch-based interfaces are king, and the clickwheel is starting to look as outdated as the rotary dial telephone.
While we're at it there are several other Apple products and technologies that have a long overdue date with the tech graveyard. Here's my list:
iPod Classic
The iPod Classic is the closest thing to the look and feel of the original iPod, and boy, does it show. Not only does the Classic feature a giant clickwheel, but also that tiny color display needs to go. I had an iPod Classic for years, and I always used to say, "The screen may be small, but the picture is so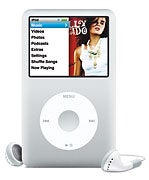 sharp you hardly notice." Then I got an iPhone–which admittedly isn't much bigger–and yeah, now I notice just how small the Classic's screen is.
The biggest thing keeping the iPod Classic alive is its storage capacity. The iPod Touch with a maximum 64GB of storage simply can't beat the iPad Classic at 160GB. But as my colleague Jared Newman recently pointed out, 128GB of storage may soon be within reach for the iPod Touch, bringing it closer to the iPod Classic's capacity. The only problem is that 128GB flash drives built for the iPod Touch couldn't be produced until the end of the year. So it's unlikely that Apple would announce an iPod Touch next week that could sideline the iPod Classic. Nevertheless, the iPod Classic's lifespan must surely be reaching its end, shouldn't it?
Apple TV
Rumors are circulating of a revamped Apple TV, called iTV that would be powered by iOS4, able to run third-party apps, and stream content directly from a cloud-based iTunes. If the rumors are true, a new set-top box from Apple comes not a moment too soon.
Right now, Apple T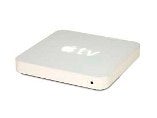 V can download content from the iTunes Store, stream stored content to your television from other computers in the house, and access YouTube and Flickr. But there's so much more to TV and Web integration these days. What about accessing Hulu, Netflix, Amazon on Demand, and other Web services such as MLB.TV?
If Apple doesn't revamp Apple TV on Wednesday, you'd be far better served to get a refurbished Mac Mini and hook that up to your television instead. With a Mac Mini you could access the entire Web (including Flash ), the iTunes Store, plus you could share and stream content across your home network. A refurbished Mac Mini is admittedly more expensive than the Apple TV, but in my opinion the added functionality would be worth the cost.
iTunes
ITunes may be the key to downloadable iPhone and iPad apps, music, TV shows, movies, and podcasts, but this software is also getting a little long in the tooth. The update process is arduous, usually requiring a massive download package and a restart of your system for l
ittle appreciable benefit. I also find iTunes to be very slow at syncing, and some of its features are downright useless (I'm looking at you, iTunes radio).
There are rumors of a cloud-based iTunes on the way, and that might be a nice alternative. Unless an iTunes online brought with it the hassles of regional restrictions that hamper many Web-based services. The last thing you want is to be forbidden access to your iPad's purchased content just because you chose to vacation in Bermuda instead of Hawaii.
A better solution may be to revise and update iTunes for background updating, and an improved sync function.
Apple Dock Connector to USB Cable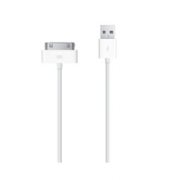 Apple is not a company known for being sentimental about technology and has moved quickly to kill off outmoded tools such as floppy disks, the serial port and Firewire for iPods. But Apple has yet to see the light and unshackle the iPhone, iPod Touch, or iPad from the USB cable.
Sure, a hard cable would be necessary as a backup, but isn't it time for Apple devices to have the capability to update over your Wi-Fi network at home? I think so. The Zune HD can do it, and so should the iPod.
Got any other creaking tech you think Apple should either revamp or dump, ASAP? Let us know.
Connect with Ian on Twitter (@ianpaul).