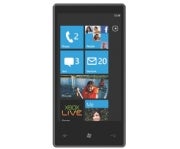 Advertising can make or break a smartphone, so it's no surprise that Microsoft's marketing tab for Windows Phone 7 will reportedly exceed $400 million.
Microsoft hasn't disclosed exactly how much it will pay to promote Windows Phone 7, but Deutsche Bank telecommunications analyst Jonathan Goldberg told TechCrunch that the bill will be at least $400 million. Another unnamed source said Microsoft will spend $500 million on marketing.
Of course, that's a lot of money, but is it a lot for Microsoft? Let's look at some other product launches out of Redmond to see how Microsoft values getting the word out about Windows Phone 7:
Windows XP: Microsoft and Intel reportedly spent $500 million to advertise Windows XP, which launched in October 2001. PC makers and retailers spent another $500 million.
Xbox: Again, $500 million was the magic marketing number for Microsoft's first video game console.
Windows Vista: Definitely seeing a pattern here. USA Today and AdvertisingAge both reported that Microsoft spent $500 million on Vista's initial marketing push in 2007.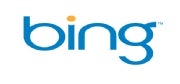 Bing: AdAge reported that the first round of marketing for Microsoft's search engine, which went live in June 2009, ranged from $80 million to $100 million. That's a pretty large budget for a Microsoft product whose main revenue source is advertising.
Windows 7: I can't find a solid number for Microsoft's latest OS, but industry analyst Michael Gartenberg estimated in October 2009 that "the marketing push by Microsoft and its partners will be huge, possibly exceeding $1 billion in cost."

Office 2010: $80 million, 70 percent of it spent online.
Halo: Reach: To advertise the system-selling Xbox 360 shooter, Microsoft will spend more than it ever has on a video game, Bloomberg BusinessWeek reports. The exact figure wasn't disclosed, but Halo 3's marketing costs were $6.5 million.
It's worth noting for comparison that Verizon Wireless' aggressive marketing campaign for the original Droid cost $100 million, and paid off. I don't know how much was spent on the Palm Pre, but its ads were creepy, and the phone flopped.
So here's a word of caution to Microsoft: Spend away, but please, no more churros.