Microsoft is reportedly set to spend half a billion dollars on a marketing blitz to promote the upcoming launch of Windows Phone 7. For the sake of the success of Windows Phone 7, hopefully Microsoft understands that getting the right message in front of the right people is more important than randomly filling media with advertising.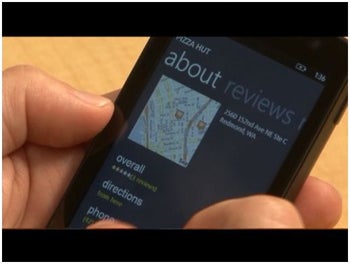 Truthfully, $500 million isn't that much–at least not for Microsoft. It spent $500 million pushing the launch of Windows XP, and that was a decade ago marketing an operating system that was almost guaranteed to be a success anyway. Adjusting for inflation, and throwing in some intangibles for the competitive state of smartphones, and Microsoft's current place in the market, $1 billion would be reasonable.
But spending money alone will not ensure the success of Windows Phone 7. If Microsoft spends half a billion dollars running quirky, enigmatic ads for Windows Phone 7 on MTV and Nickelodeon, starring Bill Gates and Jerry Seinfeld, it may as well just flush the money down the toilet (or give it to me–e-mail me for the mailing address).
A bad message with a huge marketing budget can get some traction just based on buying sheer volume, but an awesome ad with virtually no budget can become a self-propagating, viral marketing message. The awesome ad has to strike a chord with the right audience, though. Then that audience will remember it, and share it, and act on it.
Windows Phone 7 appears to be a worthy next-generation smartphone platform from what has been revealed thus far. It also seems that Microsoft has thrown out its own playbook, and even steered away from a simple "me-too" approach to developing yet another iPhone-esque platform, and has actually developed some innovative elements that can set Windows Phone 7 apart from the competition.
The main reason that Microsoft has managed to hang on to 13 percent of the smartphone market despite having nothing compelling or innovative to offer for years is its foothold on backend servers, the desktop operating system, and–most importantly–office productivity. Businesses already have an investment in a Microsoft infrastructure, and a smartphone that integrates natively with that infrastructure makes more sense.
Other smartphones recognize the importance of Microsoft integration. Exchange push capability is a basic prerequisite for any business smartphone aside from a BlackBerry–and that is because BlackBerry Enterprise Server connects with Exchange on the backend and manages delivery of messages to the device.
It isn't just about Exchange either. The Microsoft Office Suite is the core productivity software in a majority of businesses. Other smartphone platforms have remote desktops, or apps that are capable of emulating compatibility with Microsoft Office on some level–but they're not Microsoft Office. Most of these implementations are functional, but are clunky and cumbersome compared with simply using Office. It's like trying to fit a square peg in the round hole by tacking on apps after the fact that pale in comparison.
Business is Microsoft's forte. Most Microsoft efforts at being cool, or trying to capture the consumer market have been abysmal failures–like the Kin. It is fair to recognize that all employees and business owners are also consumers, and to have a healthy respect for the success that Apple has had in working from the bottom up model–targeting consumers and sparking a revolution that forced business to take the iPhone seriously, but Microsoft is not Apple.
Microsoft should invest heavily in launching Windows Phone 7. It needs to give people a reason to care that Microsoft is getting back in the game, and some incentive for businesses to take a chance on the new mobile OS.
Microsoft just needs to make sure that it is saying the right thing, in the right way, to the right audience–or the marketing will just be a waste of time. And, all marketing aside, the success or failure of Windows Phone 7 will ultimately come down to how well-engineered and innovative the new platform really is.