Storage technology firm 3PAR confirmed late Friday that its board has accepted Hewlett-Packard's acqusition offer of $30 per share, ending more than a week of competitive bidding with Dell.
The board of directors notified Dell that the HP offer met criteria as a "superior proposal" to Dell's $27 per share bid, as defined in 3PAR's previous merger agreement with Dell. The board voted to immediately terminate the deal with Dell and enter into an agreeement with HP, according to a 3PAR statement.
HP's board approved the offer on Friday.
3PAR is known for its "thin provisioning" technology, which allows storage resources to be provided on demand. It differs from traditional "fat provisioning," which allocates an excess amount of storage to an application in anticipation of future needs. Thin provisioning is much more efficient than the latter approach, which leads to underutilization of resources, advocates say.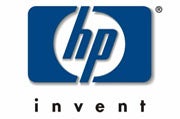 Both HP and Dell see 3PAR's products as a key asset for building cloud computing environments.
The competition for 3PAR has been intense since Dell's initial offer of $1.15 billion on August 16. Analysts have chalked this up to the fact that there are few alternative, comparable acquisition targets.
The stakes were high for both companies but particularly Dell, which has already purchased "surrounding technologies" via the acquisitions of storage optimization provider Ocarina Networks and server provisioning vendor Scalent, said Andrew Reichman, a Forrester Research analyst.
"If they don't have an enterprise-class storage system, those are less valuable to them," he said. "They already bought the appetizers. Now they have to buy the entree."
HP sells similar technology, but through a partnership with Hitachi. Adding 3PAR will allow it to migrate those customers over, boosting margins.
However, HP's courtship of 3PAR could diminish the marketability of the Hitachi technology, according to Reichman said. HP has "kind of disparaged those products by saying they've needed [3PAR]," he said.
The bidding war's loser has other acquisition options, such as NetApp or EMC, but those would be far more expensive deals and involve "intense" integration challenges, Reichman said.
Overall, 3PAR customers shouldn't have much to worry about, according to Reichman. Enterprise storage buyers "are very conservative," and vendors therefore need to have many happy reference customers who can talk about their successes, he said. "Whoever gets it, they're going to want to treat the customers pretty well."
Contributing to this story were Chris Kanaracus and Peter Sayer.