Cisco is reportedly eyeing a purchase of Skype before the leading PC-based VoIP (voice over IP) company goes public. A Skype acquisition could either give Cisco a strategic advantage against its competitors, or perhaps make Cisco a more attractive target for larger potential suitors.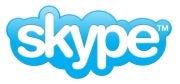 A post from TechCrunch reports that reliable sources claim Cisco has made an offer to buy Skype before its IPO. The post adds "We have not been able to confirm this rumor one way or another via other sources, which isn't surprising. A company in lock down during the IPO process is usually even more tight lipped than normal."
Cisco is virtually synonymous with networking hardware, but it has also been aggressively expanding beyond routers and switches to diversify sources of revenue. Cisco completed the acquisition of Tandberg earlier this year to strengthen its position in video conferencing, and it is one of the leading competitors in the unified communications arena.
Skype–one of the most well-known brands in VoIP communications–would provide technology and intellectual property valuable to Cisco strategy. VoIP is a foundation of unified communications, and Skype would give Cisco tools it can use to compete with Microsoft and other unified communications rivals, and also fend off new rivals like Google–with its Gmail Google Voice service.
That said, the potential strategic advantages of Skype itself might not be the only consideration for Cisco. Just in the past two weeks, Intel acquired security vendor McAfee and wireless technology company Infineon. HP and Dell are locked in an insane struggle to outbid each other for virtual cloud storage provider 3PAR.
Technology seems to follow a cycle from an explosion of startups, to industry consolidation as startups are bought and larger companies join forces. The tech sector seems to be in the midst of a mergers-and-acquisitions frenzy, and Cisco could be an appealing purchase itself. The addition of Skype might sweeten the pot and make Cisco an even more valuable prize.
There are a number of large tech companies with the cash to purchase Cisco, and the potential to integrate Cisco products and services. Microsoft, IBM, Apple, Google, Intel, HP, and Oracle top the list of potential Cisco suitors, with some making more strategic sense than others.
Whether a Skype purchase is intended to expand Cisco products and services and set it apart from competing VoIP and unified communications rivals, or it's a means to an end designed to strengthen Cisco's strategic value as an acquisition target itself remains to be seen. It seems safe to say, though, that the tech buying frenzy will continue for some time.