E-mail is a double-edged sword when it comes to productivity. The benefits of e-mail as a communications tool can easily be lost in the sea of nonsense that floods most inboxes, though–and that is after the spam is filtered out. Google is introducing a new experimental feature aimed at helping Gmail users sort it all out: Priority Inbox.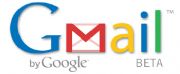 The vast majority of the e-mail ones and zeros zipping around the Internet are actually spam–as much as 92 percent by some estimates. However, the three percent that are left still make up a significant number of e-mails, and–even among that small slice of the e-mail pie–most of the messages are frivolous and unimportant.
A post on the Official Google Blog clarifies the purpose of Priority Inbox. "Gmail has always been pretty good at filtering junk mail into the "spam" folder. But today, in addition to spam, people get a lot of mail that isn't outright junk but isn't very important–bologna, or "bacn." So we've evolved Gmail's filter to address this problem and extended it to not only classify outright spam, but also to help users separate this "bologna" from the important stuff. In a way, Priority Inbox is like your personal assistant, helping you focus on the messages that matter without requiring you to set up complex rules."
The Priority Inbox segregates Gmail into three different categories: "Important and Unread", "Starred", and "Everything Else". Gmail automatically filters incoming e-mail into either "Important and Unread" or "Everything Else", while the middle category is populated by those messages that have been flagged for future reference.
The process of filtering messages into the "Important and Unread" folder is similar to the concept of spam filtering, but in reverse. Google has developed an algorithm for Gmail which predicts whether or not a message is important based on a variety of criteria. Contacts you frequently e-mail, and message threads that you typically open or reply to are assumed to be higher priority. The best part, though, is that messages can be flagged as important or marked as unimportant to help Priority Inbox learn and improve over time.
I get hundreds of e-mails a day, not including the spam. Of the hundreds of messages that actually make it to my Inbox, the vast majority are still frivolous time-wasters, or can at least be deferred until later. A tool like Priority Inbox that can intuitively sift the incoming e-mail so I can focus on the messages that need my attention the most can be a significant productivity booster.
Google estimates that Priority Inbox can have a significant impact on productivity and the bottom line. Google explains "When we tested Priority Inbox at Google, we found that people spent 6 percent less time on e-mail after enabling this feature. This translates to a week's worth of time saved each year for information workers who typically spend 13 hours per week on e-mail today."
Because the Priority Inbox feature is a beta tool, users in companies that rely on Google Apps will not be able to take advantage of it unless the IT admin has configured Google Apps to enable "pre-release" features to be used.