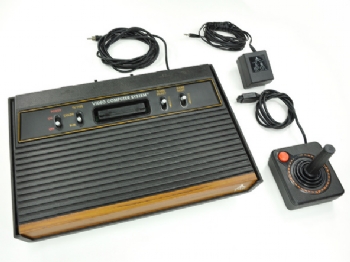 When the Atari 2600 came out in 1977, it revolutionized gaming by popularizing the use of game cartridges and microprocessor-based hardware. No longer were all of a console's games built into the system–you could now buy third-party games on ROM chips housed in cartridges and play more than just Pong!
The folks at iFixit decided it was high time to take apart an Atari 2600, 30 or so years after the console was first designed. What's inside the case? Let's take a look.
First off, you'd think that with such a large console that there'd be a ton of wires, circuit boards, and other goodies inside. Think again!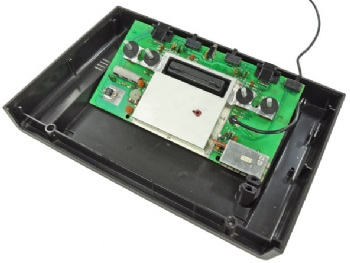 The case of the 2600 is 2.6 times larger than the motherboard inside, and to boot, the circuit board is mounted at a 30-degree angle inside the system. Any reasons behind this spartan design? Improved air circulation? Lack of communication between the teams that designed the 2600's case and motherboard? Your guess is as good as mine.
The actual brains of the Atari 2600 include an 1.19MHz 8-bit processor, 128 bytes (yes, bytes) of RAM, 192 by 160 pixel resolution, support for 16 colors (but only four on your screen at once), and two-channel sound. The really exciting chip was the Television Interface Adaptor (TIA), which could display multiple colors and complicated graphics (relatively speaking).
The TIA could create six simple components of video: the playing field, two sprites (8 pixel lines), a "ball" (single pixel), and two "missiles" (two pixel lines). By combining these six elements in different ways, programmers could create complex visualizations for games more complicated than, say, Pong.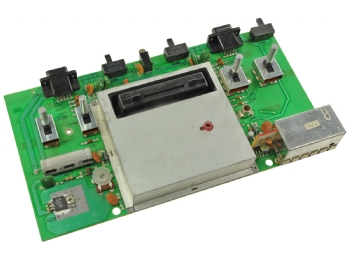 Each component is attached to the circuit board with through-hole solder, so if a resistor or integrated circuit burns out, it's easy enough to replace it (but good luck reprogramming a burnt-out chip that hasn't been made for 20 some-odd years). The heat shield on the motherboard isn't soldered on, meaning that you can repair the 2600 should its CPU go Kaboom!, unlike modern electronics that are designed to be disposable.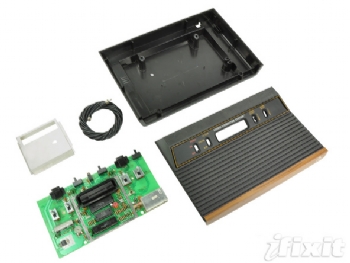 Although the Atari 2600 is old enough to run for most public offices in the US, its simple design, (relatively) modular components, and innovative graphics processing make it quite remarkable for its time. While this console's popularity peaked over 20 years ago, it's good to see the Atari 2600 was slick not only in terms of gameplay but also in terms of its construction.
Be sure to check out iFixit's full Atari 2600 teardown for more photos and juicy bits of retro hardware nerdery.
More from PCWorld's GeekTech blog…
Follow GeekTech and Alessondra Springmann on Twitter.