At a Glance
Expert's Rating
Pros
Elegant design
Easy to use
Pleasing photographs
Cons
Fixed storage
Poor video performance in low and bright light
Our Verdict
Although the Sony Bloggie Touch offers a beautiful design and excellent still-image quality, it stumbles on its core function: capturing video.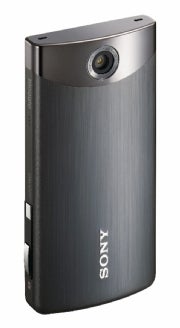 Seems there's a new force to be reckoned with on the HD pocket-camcorder front. Sony today announced a completely revamped addition to its high-definition pocket camcorder lineup: the touchscreen-operated, Exmor CMOS-sensored Bloggie Touch.
The two new Bloggies are without a doubt the sleekest and sturdiest pocket camcorders we've seen since the all-metal Flip MinoHD, and they one-up that camcorder in style. At slightly more than 0.5 inch thick, the all-metal Bloggies have a slick look and a solid feel akin to that of an iPod Touch or iPhone.
Both new Bloggie camcorders shoot 1080p MPEG-4 video at 30 frames per second, and 720p video at 60 fps. They also snap 12.8-megapixel still images and can capture photos while shooting video.
The new models have a 32mm wide-angle, F2.8 lens with autofocus and 4X digital zoom. Both camcorders also provide built-in USB connectors for offloading clips and charging the battery.
Sony is touting the reworked firmware on the Bloggie Touch, and the new desktop software that installs automatically once the pocket camcorder is connected to a computer. New firmware features include the ability to tag videos and photos for instant upload to Facebook, Flickr, Picasa, and YouTube once the device is connected to a computer.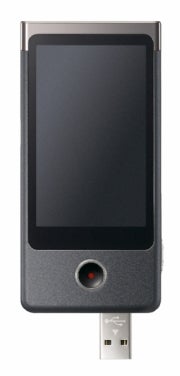 The new Bloggie desktop software allows you to trim video clips, and it adds private sharing features and 1GB of free storage space on Sony's new Personal Space Website.
The Bloggie Touch will be available in storage capacities of 8GB and 4GB. Due in October, the 8GB Sony Bloggie Touch MHS-TS20 is priced at $200, while the 4GB Sony Bloggie Touch MHS-TS10 will sell for $180. Both models are available in black or silver.
See more of this fall's most exciting camera and camcorder announcements.