You can't install the apps you want on your smartphone. You can't play the movies you bought on your PC. You can't even walk into a store without getting upsold, enrolled, restocked, and recalled. Welcome to the world of tech in 2010, where your phone doesn't work–and companies tell you that "you're holding it wrong."
Just because you venture into the tech marketplace with a credit card in your hand doesn't mean you deserve to get screwed. Check out these 12 ways that the tech industry is pulling a fast one on you–and learn how to fight back.
Ridiculous Restocking Fees
Bought a laptop and realized it wasn't for you? No problem, you can return it within 30 days–that'll be $150, please.
Restocking fees are an easy way for vendors to make a tidy profit from a consumer's buying misstep. The rationale for such fees may be to discourage cheapskates who have no intention of keeping a device from buying it, using it for a short time–say, for the length of a vacation–and then returning it; but the practical result is that you can get slapped with a fee ranging from 10 percent to 25 percent of the purchase price just for the privilege of returning a gadget you're not happy with.
For example, Best Buy charges 10 percent for iPhone returns; 15 percent for opened laptops, projectors, digital cameras/camcorders, and GPS systems; and 25 percent for any special-ordered item. Amazon.com, Sears, and Newegg all charge a 15 percent restocking fee for computers and electronics, though each vendor's specific rules vary–for example, Sears charges only if the returned item doesn't include the original packaging, whereas Newegg dings you for anything you return after opening it.
Take the restocking fees into consideration before you buy. It's illegal in some states to charge a restocking fee without notifying you in advance, but the notification could be buried in the return policy on the back of your receipt, so ask a salesperson before you swipe your credit card. You might discover that the $5 you save by buying a product from a particular vendor could be negated by the $50 it charges as a restocking fee. Buying a gift? Get a gift card if there's any chance that the recipient might want to return the item you're tempted to choose.
Tracking-Cookie Surveillance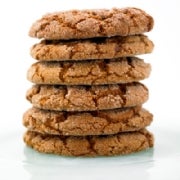 Here's a dirty little secret about the Internet: Though you may not pay a dime to use Facebook, search on Google, or watch YouTube videos, you pay in other ways. Every profile update, search query, or viewed video is an opportunity for these sites to bombard you with more advertising–and the more information the advertisers have about you, the more effective their targeting can be. Thanks to the tracking cookies embedded in almost all Web ads, advertisers know which Websites you're visiting, too.
Cookies can do useful things, such as saving your log-in and password information for certain Websites. But the banner ads you see everywhere are probably also sticking you with tracking cookies that report back to the advertising agency every time you go to a Website the agency advertises on. The resulting data doesn't contain your name or any personally identifiable information, but you probably don't want advertisers building up a history of your Web activity anyway.
Your browser can block these third-party cookies, though the option is not enabled by default. Here's how to activate blocking:
Internet Explorer: Choose Internet Options in the Tools menu, click the Privacy tab, and click the Advanced button. Check the Override automatic cookie handling box, and choose Block under the 'Third-party Cookies' heading.
Google Chrome: Click the wrench icon in the upper-right corner, choose Options, click the Under the Hood tab, and click Content settings. From there, click Cookies and check Block all third-party cookies without exception. To remove any cookies that have been following you around, click the Show cookies and other site data button.
Firefox: Choose Options from the Tools menu, and click the Privacy tab. From here, choose Use custom settings for history from the drop-down menu at the top, and uncheck Accept third-party cookies. Then click the Show cookies button to remove the ones you don't want to keep.
Safari: Third-party cookie blocking should be on by default. If it isn't, click the gear icon in the upper-right corner, choose Preferences, click the Security tab, and under 'Accept cookies' choose Only from sites I visit.
Charge Cramming on Cell Phone Bills
These days it seems as though you can't install a new app or sign up for a new Website without someone demanding your credit card number or cell phone number–even if the app or service is supposed to be free. You may not know this, but that information is all the site need to start sneaking charges into your monthly bill, hoping you won't notice. The practice, called "cramming," has been around for ages, but it's enjoying a resurgence on our credit card/cell phone bills because many consumers don't check every line.
The easy solution is not to sign up for this stuff. "Free" services have no business recording your credit card or cell phone number, so any such request should immediately raise your suspicions. If you must provide a credit card number, your bank or card company may be able to help out with a temporary number that can be used only once–Bank of America has ShopSafe, Citibank has Virtual Account Numbers, and Discover offers Secure Online Account Numbers, for starters.
Annoying DRM in Digital Downloads
Digital downloads are great, but they tend to be less flexible than a physical purchase because the media you buy is often saddled with DRM (Digital Rights Management)–basically, code that restricts how you can use the media you legally purchased. DRM is fading as an issue with music downloads these days, as both the iTunes Music Store and Amazon.com currently have no DRM in their downloadable music files. But it's still a pain with movies, games, books, and other downloadable media.
Many apps claim to be able to strip the DRM out of your movies, but it's difficult to endorse them. Aside from the fact that they're somewhat pricey ($50 or so), you can't assume that they'll stay effective, since the developers are engaged in an endless cat-and-mouse game with the publishing companies. If DRM is getting in the way of your movie watching, your best bet is probably to buy the disc version of the movie and then rip a copy of it yourself with Handbrake so you can watch it however you like.
A second copyright protection system can foul up your viewing experience, too. If your Blu-ray movies or other 1080p content play only in low resolution, you might be running into HDCP (High-bandwidth Digital Content Protection), an encryption scheme pioneered by Intel that attempts to prevent unauthorized movie copying or sharing by securing every video device involved in playback.
If you want to watch a Blu-ray movie from your PC, for example, your Blu-ray drive, video card, and display must be HDCP-compliant; otherwise, you won't get the best resolution possible, and the movie might not play at all. This situation is particularly painful for HDTV owners who have older 1080p TV sets and want to use component video (analog), since it's not HDCP compliant–you'll need to attach an additional device like HDfury to get it to work.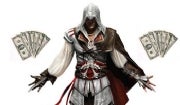 Games don't offer you the option of a DRM-free disc. If DRM is a deal-breaker for you, research your games before you buy them; Ubisoft is somewhat notorious for including DRM functions that require you to stay online and continually connected to the company's servers to play the game Assassin's Creed 2, and Blizzard Entertainment took a lot of flak for crippling offline play in StarCraft 2. Various pirate groups release cracked, DRM-free versions of popular games on file-sharing sites; but in using them you risk getting slapped with a DMCA violation or infected by malware, and some features or bug fixes might not work.
Restricted App Choices
Though you may be willing to accept a little DRM–after all, even Hollywood stars have to eat–not being able to install whatever you want on your iOS devices of choice probably still rankles you. Jailbreaking your iPhone or iPad is easy, but it also invalidates your warranty–and you don't want to throw away the $100 you spent on an AppleCare extension.
The obvious solution is to go for an Android device instead: You can install any app you want without voiding your warranty by downloading the .apk file onto your phone's memory card and using Apk Manager to install it. Even Android phones, like the Droid X, can prevent you from modifying or removing certain built-in apps, however. So regardless of whether you're an iOS loyalist or an Android upstart, you'll have to take matters into your own hands.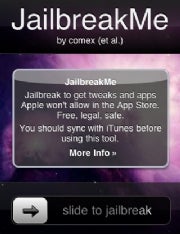 The good news is, jailbreaking your iOS device (or getting "root" access to your Android device) is perfectly legal. The bad news is, it will void your warranty. It's possible to reverse the jailbreak/rooting process by reinstalling your phone's original firmware, but that won't do you any good if your phone is unexpectedly "bricked" (read: not bootable) while in its jailbroken state and you need to bring it in for a warranty-covered repair.
Don't try any jailbreak or root methods without reading the comments and associated forum posts. If lots of people are having problems, wait until things get better. The iPhone Dev Team Blog, xda-developers, and PCWorld's own Geek Tech are all good places to learn how to liberate your phone.
Price-Match Prevarication
You've been here before: One store has the laptop you want at the price you want to pay, the other costs a little more but has a better return policy (and some store credit that you want to use up). Everyone has a price-matching guarantee–so no problem, right?
"We're sorry," the manager tells you, "these are two different laptops."
"What? But the specs are the same!" you cry.
"Look here," says the manager, "this USB port is on the left, not the right."
This scenario plays out fairly often around the holiday shopping season: A laptop vendor will sell a Best Buy-exclusive laptop for $300 (in limited quantities), and offer a similar (but not identical) model for $350 elsewhere. To avoid the Best Buy rush, astute consumers may try to price-match at the second store–only to get denied by that stray USB port. Regrettably, the only way to save yourself a wasted trip is to do your homework before rushing out the door for a cheap laptop.
Convoluted Cell-Phone Pricing Plans
Rollover minutes, unlimited nights and weekends, free mobile-to-mobile connections–cell phone companies work overtime to ensure that we get the most for our money. Except that none of the big ones will let me pick a plan that fits my particular needs, which means that I currently have 2000 rollover minutes (with about 200 or so expiring every month) despite being on the lowest-tier plan possible.
My situation is by no means the worst one around. At PCWorld, we hear about consumers who are sold 4G service without a 4G phone (or the other way around), or get hit with overage charges on their formerly unlimited data plans, or endure other sales shenanigans.
You can reduce your cell-phone expenses by checking your carrier's bill regularly. Not only will you notice bogus charges right away–rather than after several months of losses–but you can also monitor how well your plan complements your usage level. For example, if you're getting billed for hundreds of text messages but have leftover minutes at the end of each month, you could save money by downgrading your calling plan and adding unlimited texting. Also, you don't have to be family to get a family plan, so you and your buddies might be able to save some cash if you pitch in together.
Another option is to switch providers. AT&T and Verizon typically have the hottest phones and the least flexible plans, so you may be able to find a lower-cost plan from Sprint or T-Mobile instead. Some T-Mobile plans charge you $20 per month less if you have your own phone or buy an unsubsidized one, and those savings add up. If you don't travel much, you might consider a lower-tier local provider that offers cheaper rates (but much less coverage).
Of course, if you're under contract, you can't switch without incurring an early termination fee that could amount to hundreds of dollars. But if you're lucky, someone is looking for exactly the plan you have. Check Craigslist, as well as services like CellTradeUSA, for people who might be willing to swap contracts with you and save you from the dreaded ETF. You might even find that your new cell provider is willing to credit you the amount of the ETF when you make the jump, to sweeten the pot.
Overpriced Build-to-Order PC Upgrades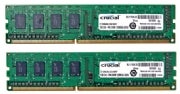 Remember the first time you customized a build-to-order PC on a manufacturer's Website? It felt great–until you realized that the vendor was gouging you on the upgrades. Since then, you've learned to mentally add a few hundred dollars to the advertised purchase prices you see because you know that at the listed prices the machines won't have the specs you want.
Don't waste your money! If you took the $200 you'd spend for an extra 4GB RAM and the $150 you'd earmark for upgrading from a 250GB hard drive to a 500GB model, you could get better parts and still have enough left to start saving for your next PC purchase–or throw a spiffy graphics card in there, too. Start with our handy-dandy "The Perfect PC: Don't Buy It, Build It" to get an idea of how much parts cost and how to swap them out yourself.
Of course, some upgrades simply aren't worth doing yourself. But the biggest markups tend to show up on RAM, hard drives, and graphics cards–parts that are pretty easy to install. Processors are a slightly different story: You'll have to do some comparison shopping to make sure that performing a DIY upgrade is worth your while. With laptops, another important consideration is the restricted room you have to work with; before you press the Buy button, check your specific model to see whether you can easily upgrade the RAM and hard drive yourself.
Intentionally Complicated Rebate Policies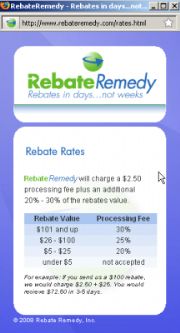 Everyone hates rebates. They take forever, are subject to rejection if you fail to follow the arcane instructions to the letter, and often show up in the annoying form of a Visa gift card. No one wants a $13.20 gift card.
If you find a rebate deal that you simply can't pass up, you might want to pursue it through RebateRemedy. You'll still have to fill the the vendor's forms out (plus an extra form for RebateRemedy), but the service claims that it will send you the money in a few days. In return, it charges you $2.50 plus 20 to 30 percent of the rebate value. Considering that these rebates can take over six months to get to you, it's an appealing proposition.
Poorly Publicized Product Recalls
It's inevitable. Sooner or later, even your favorite tech company will produce a lemon–and when it does, you might not find out about it. Companies are legally obligated to notify consumers when they recall a faulty product, but it's easy for owners of the product to miss the official announcement. Their contact info might have changed since they registered the product two years earlier, or the company's e-mail notification might have gotten stuck in their spam filter.
Such recalls occur fairly frequently (more than half of the laptops I've owned in my lifetime have been involved in some kind of recall), and they often involve parts that could catch fire or explode (batteries, for example), so you'd think that the manufacturers would do more to get in touch with the products' owners than mass-mail an e-mail message or a postcard. Somehow, I usually find out about a recall only when I take my machine in for a warranty replacement of some other part.
You don't have to wait for your battery to explode to find out about a product recall, however. Follow the U.S. Consumer Product Safety Commission via Twitter (@OnSafety) or through its Website (the CPSC even has an RSS feed and a podcast!), and you'll know the moment a recall is announced.
Illegal Price Gouging
Every now and then we see companies getting busted for "price fixing" in connection with products ranging from LCDs to RAM. Two recent suspects are Apple and Amazon in the e-book market–in early August, Connecticut's attorney general Richard Blumenthal sent a letter to both companies warning them that the "most favored nation" agreements they've set up with book publishers aren't, well, legal (via WalletPop).
Basically, the "most favored nation" clause at issue is an agreement between the book publisher and the vendor (Amazon/Apple) that the publisher will sell the books to the vendor at the best price it will offer to anyone; so if it subsequently offers a different vendor a lower price, it must extend that offer to Amazon and Apple as well.
The practical consequence of this deal is that neither Amazon nor Apple have to discount its prices to compete with one another, and the publisher doesn't have to worry about discounting its books because they will remain at the same price for all of the publisher's vendor partners. Of course, it also means that the prices consumers have to pay aren't subject to normal market forces like competition and supply and demand.
Unfortunately, there's not much you can do about it. You can buy used goods, since the manufacturers don't make any money when people resell used products, but you still end up paying inflated prices because the "price floors" established by backdoor deals between wholesalers and retailers raise the cost of those products on the used market, too. After all, if you paid $150 for a price-fixed LCD, you're not going to want to sell it for $40 a year later–even if that's what it should cost.
You're Holding It Wrong
Companies these days act as if they're entitled to take your money and tell you exactly how to use your gadgets. Well, at least one company does. But if a business won't cater to your needs, don't give it your money. Or at least enjoy a little joke at its expense with an Antenna-Aid or End Call sticker.